Rozina Islam gets interim bail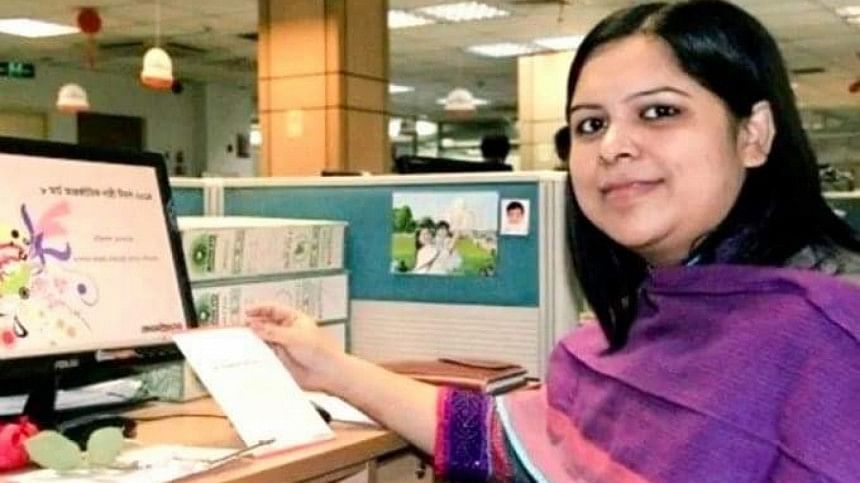 A Dhaka court today granted interim bail to Prothom Alo Senior Correspondent Rozina Islam in a case filed by the health ministry under the Official Secrets Act.
The court of Metropolitan Magistrate Mohammad Baki Billah passed the order this morning.
The court granted her bail on a bond of Tk 5,000 with two guarantors -- one of whom must be a lawyer, and the other a legal guardian.
She was also granted bail on condition of submitting her passport.
The magistrate said, "It is the duty of journalists to protect the image of society and state. I hope that from now on, we will all act responsibly."
During today's hearing, Public Prosecutor Abdullah Abu said, "We have no objection if Rozina gets bail." Earlier on Thursday, the court held the bail hearing and set today for delivering its order.
Nizamuddin Fakir, general recording officer of Shahbagh Police Station today said the prosecution has not submitted any new evidence but the investigation officer filed a request to submit both of Rozina's cellphones for forensic analysis.
On Thursday, the prosecution wanted to delay the bail hearing so that they could submit a video that was circulating on social media as evidence for perusal by the court.
The metropolitan magistrate then asked the prosecution to submit important and relevant documents relating to the case today.
Rozina is currently in Kashimpur Central Women's jail in the case filed by Shibbir Ahmed Osmani, a deputy secretary of the health services division, on Monday night.
Inspector General of Prisons Brig Gen Md Mominur Rahman Mamun said, "We came to know about the bail of the journalist from media."
"We will take necessary steps to release her upon receiving the court order," he added.