Musicologist Sanjida Khatun, Liberation War veteran Col Quazi Zahir chosen for India's Padma Shri award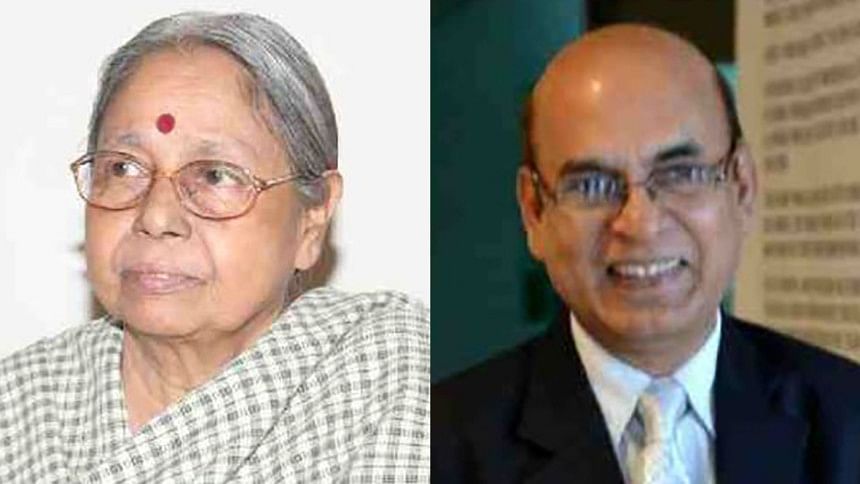 Renowned Bangladeshi musicologist, Tagore exponent, and President of Chhayanaut Sanjida Khatun, 88, and 1971 Liberation War veteran Col Quazi Sajjad Ali Zahir, 70, have been chosen for the Indian government's prestigious Padma Shri award on the eve of the country's Republic Day tomorrow.
Sanjida Khatun was chosen for the honour in the category of art, while Col Zahir was selected in the public affairs category, according to a statement by the Indian home ministry tonight.
Sanjida Khatun was one of the founders of Bangladesh Mukti Sangrami Shilpi Sangstha during the Liberation War in 1971 and also of Chhayanaut in the early 1960s.
She played a leading role in the observance of Rabindranath Tagore's centenary celebrations in 1961, during the stringent martial law imposed by General Ayub Khan in the then East Pakistan (now Bangladesh), and in organising Bengali artistes in the cause of Bangladesh's freedom before as well as during the liberation war.
Sanjida Khatun has also been instrumental in turning Chhayanaut into a focal point of Bengali culture in the country.
She was conferred the Bangla Academy Literary Award in 1998 and Ekushey Padak in 1991.
Col Quazi Zahir joined the Pakistan Army at the end of 1969. In 1971, while being commissioned in the Artillery Corps of the Pakistan Army, he fled from Pakistan at the end of August and joined the Bangladesh Liberation war in September. He organised the 2nd Artillery Force under Sector-4 in the Sylhet region.
With the six 105 mm artillery Indian government gave to the Mukti Bahini, a field artillery battery was formed, of which Col Zahir was the co-captain. Since October, the battery had assisted the Mukti Bahini Z Force in the greater Sylhet region with artillery fire support in various battles.
Col Zahir was conferred the Bangladesh Independence Day Award, the highest civilian award, in 2013 for his contribution to the Liberation War.