Hajj package cost reduced by Tk 11,725
Registration deadline extended till March 27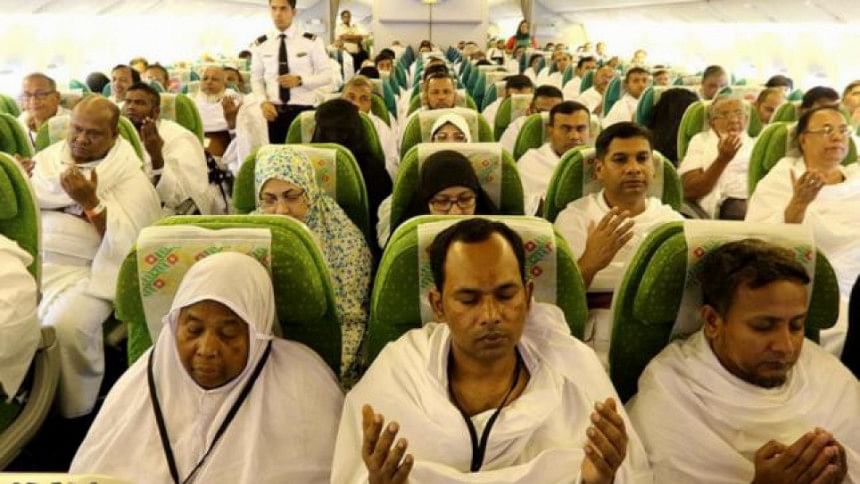 Amid widespread criticism of the high cost of hajj packages, the religious affairs ministry announced today that the cost of each of the two packages has been reduced by Tk 11,725.
In an emergency circular, the ministry also said that the deadline for hajj registration has been extended till March 27.
The Saudi government reduced the cost of service for different countries by 413 Saudi Riyal (Tk 11,725), and the government has been able to reduce the cost, according to the circular
The cost of hajj package under government hajj management has now been set at Tk 6.71 lakh, which was earlier Tk 6.83 lakh.
The cost of the package under private management has been reduced to Tk 6.60 lakh from Tk 6.72 lakh.