Senior national booters' fitness camp ends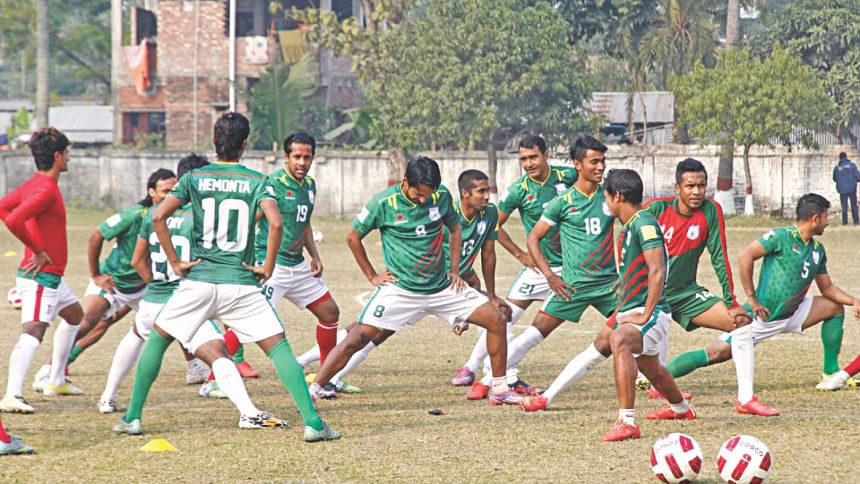 The fitness assessment camp of the first group of 29 national footballers ended yesterday at the Bangladesh Krira Shikkha Protisthan (BKSP) while the second group, also comprising 29 players, will start today at the same venue.
The camp has been arranged to see the current condition of the national players, who are supposed to take part in the Bangabandhu Gold Cup in March following the completion of Sheikh Kamal International Club Cup championship this month.
The booters had 12 days of training at the sports institution where fitness drills and technical training were conducted under English fitness coach John Whittle and local coach Syed Golam Jilani.
"Usually the players don't take much care of themselves during the off-season. That's why they struggle with fitness in the beginning of the season and I think this type of endurance camp will help them this season," said Jilani.
Jilani informed that midfielder Mashuk Mia Jonny was the best among 29 players in endurance as he covered 3450 meters which was better than the set mark while midfielders Emon Babu, Mohammad Abdullah, Jafar Iqbal and defender Nasir Chowdhury also did well in the conditioning camp.