MOMENTS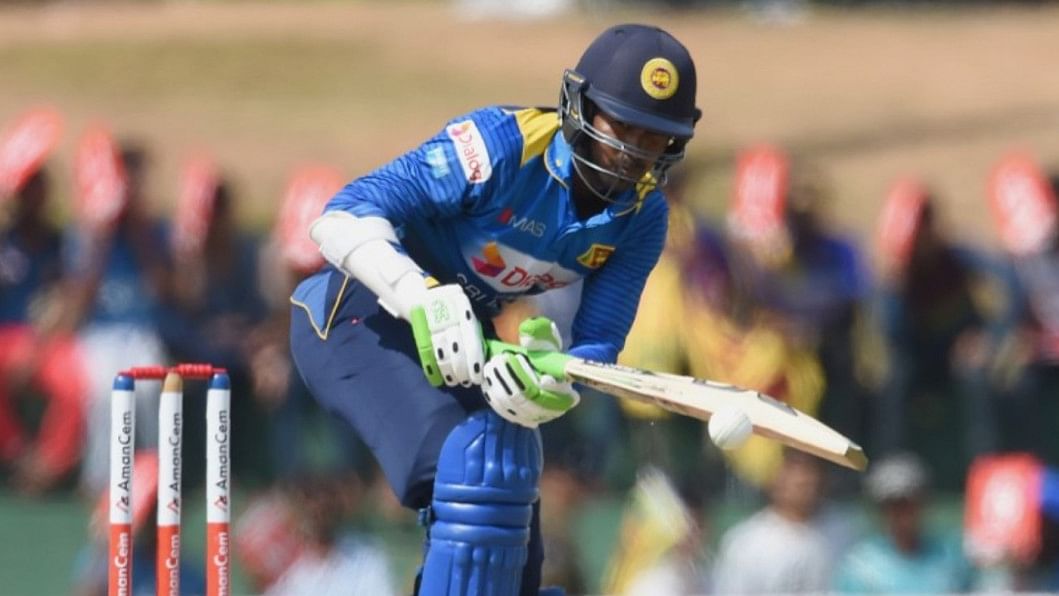 THE RUN-OUT ANOMALY
Dinesh Chandimal may count himself very unlucky to have his innings cut short at 21 in the 26th over. In an attempt to take a single, Chandimal had comfortably beaten a good throw from Taskin Ahmed from deep point. But after having plonked his bat in, Chandimal was inside the crease with both feet in the air mid-stride. Just as the bat left the turf Mushfiqur Rahim took off the bails, and Chandimal's carelessness claimed another victim.
ALMOST WAUGH/ TAMIM'S DUAL FORTUNE
With 280 to chase down, Tamim Iqbal was the man Bangladesh were looking to. But off the third ball of the innings, Tamim edged Nuwan Kulasekara and what should have been an easy catch for keeper Dinesh Chandimal was allowed to go through the gap between him and first slip for four. Bangladeshis the world over breathed a sigh of relief. Then, off the fifth ball, a leading edge flew to the bowler. The leaping catch was seemingly spilled much in the way that South Africa's Herschelle Gibbs dropped Australia skipper Steve Waugh in the crucial 1999 World Cup Super Six match. This time however, the umpires upon consultation with the TV umpire ruled it out, judging that Kulasekara had the ball in control long enough.
THE PROPHETIC CELEBRATION
Sri Lanka's fielding has been a source of much ire among locals for most of the tour so far, so the players were determined to prove that they had gotten over the hump in yesterday's match. In the 24th over, Shakib Al Hasan, on 54, was batting untroubled. Off the first ball bowled by Dilruwan Perera, Shakib tried to hit to the left of Danushka Gunathilaka at short cover, who made a fabulous diving stop. Five Sri Lankan fielders rushed to congratulate him and if you didn't know the rules you would have thought a wicket had fallen. It turned out that they were not celebrating unnecessarily; just early. Shakib decided that Gunathilaka was too much of a nuisance and tried to hit the next ball over his head, but could only hit it straight to the fielder, who then celebrated a second time.