Rupa was raped before murder
Confirms autopsy report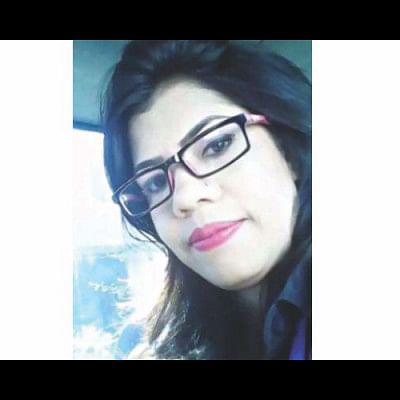 Law student Rupa Khatun, who was killed in a moving bus nearly three weeks ago, was raped before being murdered, confirmed her autopsy report.
According to the report, she died of head injuries, said Tangail Civil Surgeon Sharif Khan.
Police yesterday sent the victim's clothes to the laboratory of the Criminal Investigation Department (CID) for DNA tests.
"The DNA analysis of the clothes will help the investigation and ensure punishment of the culprits," said Sub-Inspector Kaiyum Khan Siddique, in-charge of Araonkhola Police Outpost in Madhupur.
Earlier, police had applied to the Tangail senior judicial magistrate seeking permission for carrying out the DNA tests. The court granted the permission to law enforcers.
The charge sheet in the Rupa murder case would be submitted to the court after receiving the DNA test report, added Kaiyum, also the investigating officer of the case.
Saiful Islam Khan, resident medical officer at Tangail General Hospital, submitted the autopsy report to the Tangail civil surgeon on Tuesday.
Police on August 25 recovered the body of an unidentified woman from near Tangail-Mymensingh road in Tangail's Madhupur upazila. The following day, the body was buried at the Tangail central graveyard after carrying out an autopsy.
Seeing news in different media, Rupa's family members went to Madhupur Police Station on August 28. They saw clothes and photographs of the victim and identified her.
The next day, law enforcers picked up five staff of a bus from Madhupur. The arrestees during interrogation admitted their involvement in the crime. 
The Senior Judicial Magistrate's Court in Tangail on August 29 and 30 recorded their confessional statements under section 164 of the CrPC and sent them to jail.
Following a court order, police on August 31 exhumed Rupa's body from the grave and handed it over to her family. The victim was later buried at her village in Sirajganj's Tarash upazila.