Rohingyas use 3 lakh mobiles
BTRC asks operators to provide registration info of the SIMs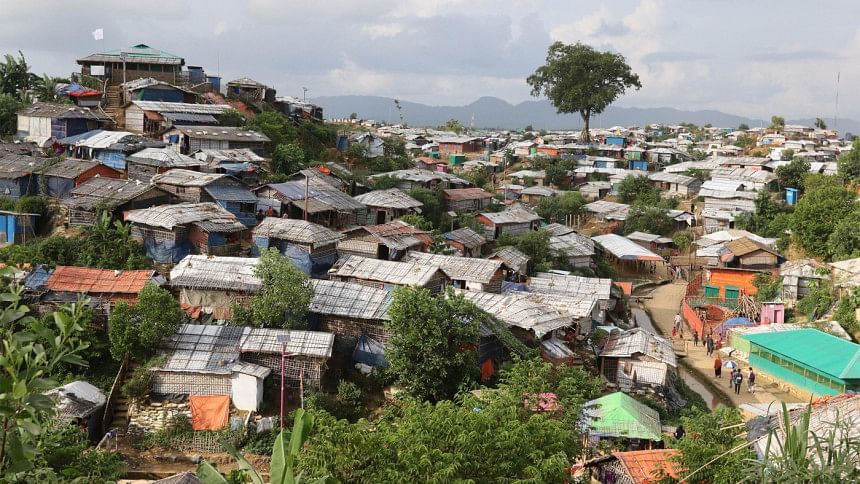 Rohingyas of Ukhia and Teknaf upazilas of Cox's Bazar are using around three lakh mobile connections of local carriers, a technical committee of the telecom regulatory commission has found out.
The connections are being used for local and international communication, it says.
Bangladesh Telecommunication Regulatory Commission (BTRC) recently sent a letter to mobile phone operators and asked them to share the information about national ID cards used for getting the three lakh SIMs and Mobile Station International Subscriber Directory Number (MSISDN).
MSISDN is a number used for identifying a mobile phone number internationally that includes a country code and a national destination code which identifies the subscriber's operators and mobile devises as well.
The BTRC will verify the registration information provided by the mobile phone operators and if any irregularities are found, the operators will have to pay a fine of Tk 5,000 for each SIM unregistered or registered with incorrect information, said a senior official of the telecom regulator.
The regulator has also asked the operators to block all services, except voice calls, in the Rohingya camp areas of Ukhia and Teknaf until further notice, reads the letter BTRC sent to the operators.
In September, the telecom watchdog blocked the 3G and 4G services in the camp areas to stop the refugees from using mobile communication applications like WhatsApp, Viber, and WeChat.
It was said that the Rohingyas used to use the apps to contact people in Myanmar. The apps were also used for committing crimes in the country, said a BTRC official yesterday.
SM Farhad, secretary general of Association of Mobile Telecom Operators of Bangladesh, said the operators had already implemented the BTRC's instructions.
Only 2G voice service will remain active as per the instruction, he said.
In September, the telecom regulator directed all mobile phone carriers to stop selling SIMs to the Rohingyas.
Operators yesterday said they had already stopped selling their connections in the area.
The technical committee visited some refugee camps in Ukhia and Teknaf. According to its report, the telecom regulator made the tough decision of blocking all mobile services, except voice calls.
A senior official of the telecom watchdog said the decision would affect the locals.