A puzzling punishment
Man, already in police custody, given jail sentence by mobile court; HC summons UNO, four cops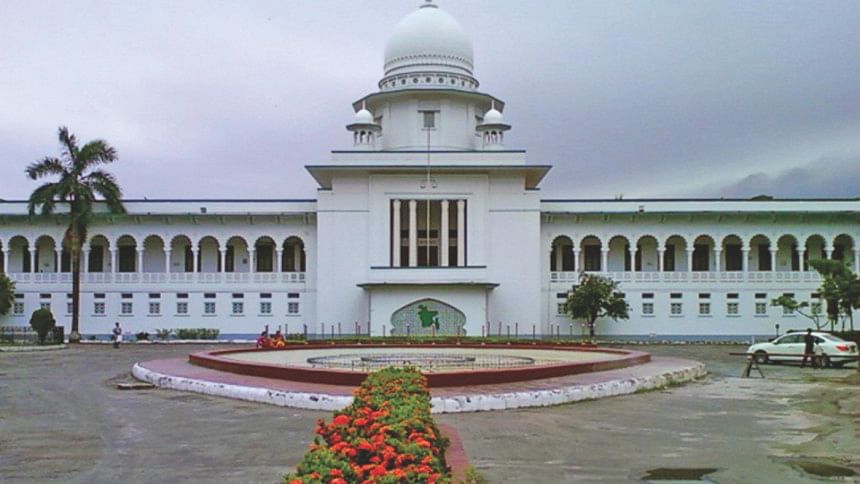 In a blatant violation of the law, a man has been punished by a mobile court when he was in police custody, and the High Court has summoned the executive magistrate and the police officials involved to explain why.
Victim Belal Uddin, 35, was arrested by Lohagara police in Chittagong on October 13 last year in a criminal case and was produced before a trial court in the port city on October 14, said Belal's counsel Manzill Murshid.
The same day, Belal was sentenced by a mobile court to eight months in prison for smoking and possessing some cannabis, he said, terming it illegal and unconstitutional.
The mobile court was conducted by Lohagara Upazila Nirbahi Officer Md Mahbub Alam, also an executive magistrate.
It was not clear if the mobile court was conducted before or after Belal was taken to the trial court, which ordered the police to send him to jail.
Following a writ petition by Belal, the HC bench of Justice Syed Muhammad Dastagir Husain and Justice Md Ataur Rahman Khan ordered the UNO and the police officials concerned to appear before it on January 28.
The bench also issued a rule asking the respondents to explain why Belal's jail sentence should not be scrapped and why legal action should not be taken against those involved in his sentencing.
The HC sought to know from the UNO and four police officials, including Lohagara Police Station Officer-in-charge Md Shahajahan and its sub-inspectors Helal Khan and Wasim, why they should not be ordered to give the victim Tk 20 lakh in compensation.
The home secretary is also a respondent, said Manzill.
Belal is now on bail.
Talking to The Daily Star, Manzill said mobile courts can punish people only after finding them guilty on the spot, meaning the executive magistrate must be present when the crime is committed.
But Belal was sentenced through a "concocted mobile court" when he was already in police custody after his arrest in another case, he added.
"This is clearly against the constitution and the law," he noted. 
Contacted, UNO Mahbub said he sentenced Belal after police and locals caught him while smoking cannabis, and brought him to his office on October 14. 
Belal confessed to the offence, he claimed, adding that neither police nor Belal informed him about his arrest the previous day.
Asked why and exactly when Belal was taken before the mobile court, OC Shahajahan said he could not reply to that question without going through the papers.