Polls Dialogue with EC: JP proposes interim govt
Says it should be formed with representatives of parties having seats in Jatiya Sangsad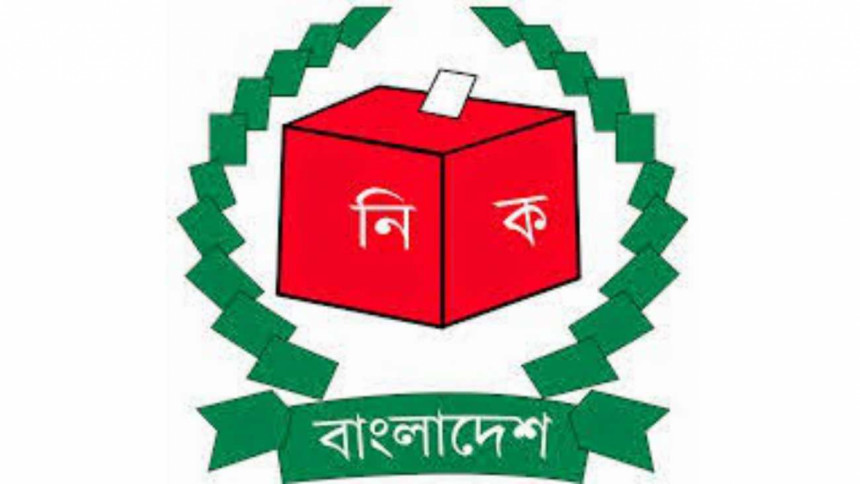 Opposition in parliament Jatiya Party yesterday proposed "interim government" with representatives from all the parties having presence in the current parliament to oversee the next general election.
Led by party chief HM Ershad, a 25-member JP delegation placed the eight-point written proposal during a dialogue with the Election Commission at the EC office in the capital.
Ershad, also special envoy to Prime Minister Sheikh Hasina, had talks with Chief Election Commissioner KM Nurul Huda.
Emerging from the two-hour long meeting from 11:00am, Ershad said the BNP would have no representative in the interim government as the party had no member in the 10th parliament.
According to the proposal, the interim government will be formed dissolving the present parliament, and members of the interim cabinet will be appointed as per recommendations of the political parties' chiefs. Different parties will have representation in the election-time government body in proportion to their representation in the current parliament.
The JP also proposed bringing three important ministries -- LGRD, establishment and home affairs -- under the jurisdiction of the EC. If necessary, the constitution will have to be amended to make that happen, it said. 
The party also proposed deployment of armed forces across the country during the election.
In its proposal, it said the EC would work independently while holding the election and the interim government would not interfere in that.
The JP also proposed limiting the maximum election expenditure to Tk 20 lakh by each candidate and the use of motorcade for election campaigns.
No "controversial" administrative officials should be appointed at the district and upazila levels after the announcement of the election schedule, it said. 
On the demarcation of electoral constituencies, GM Quader, co-chairperson of the JP, told The Daily Star after the meeting that no change should be made to the present electoral constituencies to avoid any controversy.
The EC has been holding dialogues with registered political parties since August 24 to get their opinions as to how to prepare for the next general election likely to be held late next year or early 2019.
It has so far held dialogues with 25 parties out of 40. Bikolpodhara Bangladesh is scheduled to sit with the EC today while the BNP will have its dialogue on October 15 and the ruling Awami League on October 18, sources at the EC said.
The ongoing dialogue is likely to end on October 19.