Policeman shoots at cable TV staff
Victim demanded due bills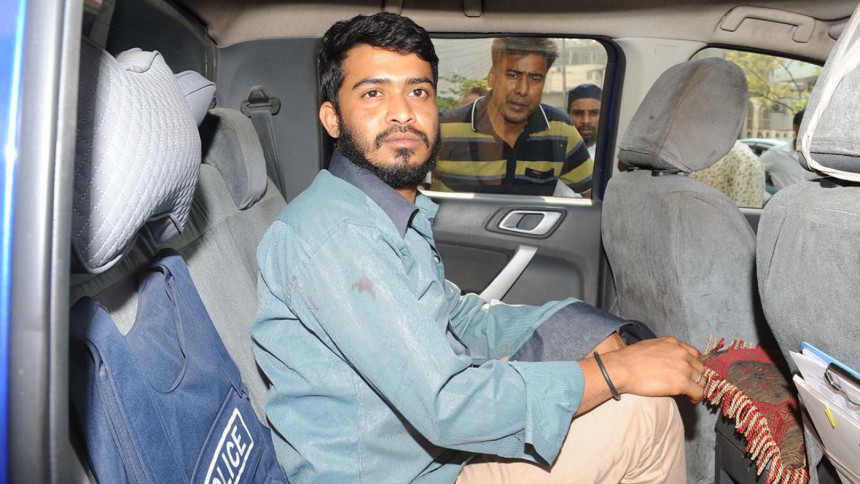 In a demonstration of sheer arrogance, an assistant sub-inspector of Dhaka Metropolitan Police yesterday shot an employee of a cable TV operator in the city's Khilgaon area over payment of monthly service charges. 
Al Amin, 26, an employee of Dhaka East Cable Vision, was hit by a bullet when ASI Shamim Reza of Bangshal Police Station opened fire on him.
Following the incident, police arrested the cop from Bangshal area and seized a pistol and a bullet in his possession. The DMP suspended him.
Al Amin said he went to Shamim's Nandipara home on the third floor of a six-storey building around 11:45am to collect the bills, Tk 300 a month, due for four months. He asked the ASI to pay the dues to avoid disconnection.
"The man [Shamim] initially said he already paid the dues, but later claimed that he had handed over the money to the caretaker of the building. As I was going down the stairs to talk to the caretaker, he followed me to the ground floor," the victim told The Daily Star.
As caretaker Gias Uddin denied receiving any money from the ASI, Al Amin again requested him to pay the dues. Incensed, the cop slapped Al Amin.
When the youth protested the behaviour, the cop took out a gun from his waist and shot Al Amin. The youth ducked to escape the bullet which pierced his skin on his back.
Police constable Anwar Hossain, a resident of the building, took the injured to a nearby clinic. Later, he received treatment at Dhaka Medical College Hospital.
A three-member committee, formed by the DMP to probe the incident, has been asked to submit its report within seven working days, said Mofiz Uddin Ahmed, deputy commissioner of DMP (Lalbagh Division). 
The victim filed a case with Khilgaon Police Station in this regard.
Police believe the ASI used his official pistol in the shooting.   
Kazi Mainul Islam, officer-in-charge of the police station, said they would send the seized pistol to the authorities concerned for ballistic tests to determine whether it was used in the shooting.