PM to begin 9-day visit to KSA, UK on Sunday
Will witness Saudi military drill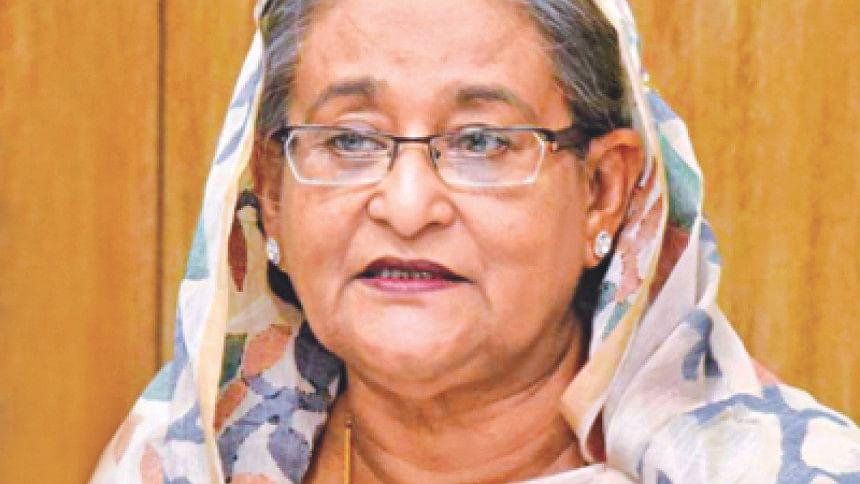 Prime Minister Sheikh Hasina will embark on a nine-day visit to Saudi Arabia and the UK from Sunday. She will witness a grand military drill in Saudi Arabia and join the Commonwealth Heads of Government Meeting (CHOGM) 2018 in London.
At a press conference yesterday, Foreign Minister AH Mahmood Ali said the PM would leave for Saudi Arabia on Sunday at the invitation of Saudi King Salman bin Abdulaziz Al Saud to attend the concluding ceremony of the month-long Joint "Gulf Shield-1" exercise in Eastern Province on April 16.
He said an 18-member delegation of Bangladesh Armed Forces was also taking part in the exercise.
Military from 23 countries began the joint drill on March 18, aiming to improve coordination between the participating countries, including the USA, the UK, the UAE, Bangladesh, Saudi Arabia, Bahrain, Qatar, Kuwait, Egypt, Jordan, Sudan, Mauritania, Malaysia, Pakistan, Chad, Djibouti, Niger, Comoros, Afghanistan, Oman, Guyana, Turkey, and Burkina Faso.
Hasina will depart for London on April 16 to join the CHOGM in London and return to Dhaka on April 23.
Responding to a question about joining of Bangladesh Army in Saudi-led military drill, Foreign Minister Ali said Bangladesh had taken part in the exercise to enhance its capability in the fight against terrorism and violent extremism.
Bangladesh has not signed any written agreement with Saudi-led 41-nation Islamic Military Counter Terrorism Coalition as joining the alliance is optional, he said.
"We are with the alliance, but we will not go beyond our policies and frameworks. Bangladesh will stand by Saudi Arabia and send troops there if its sovereignty and security of the two holy mosques are threatened," he said, adding, "We are not in the alliance for any war against anyone."
Apart from joining the CHOGM in London on April 17-20, Hasina will hold bilateral meetings with her counterparts from important countries, including Indian Prime Minister Narendra Modi when they will discuss bilateral issues.
During the meetings, the PM will also raise the issue of ongoing Rohingya crisis and stress the importance of the refugee repatriation.