Bagerhat Land Record Office
Working for 7 years at risky building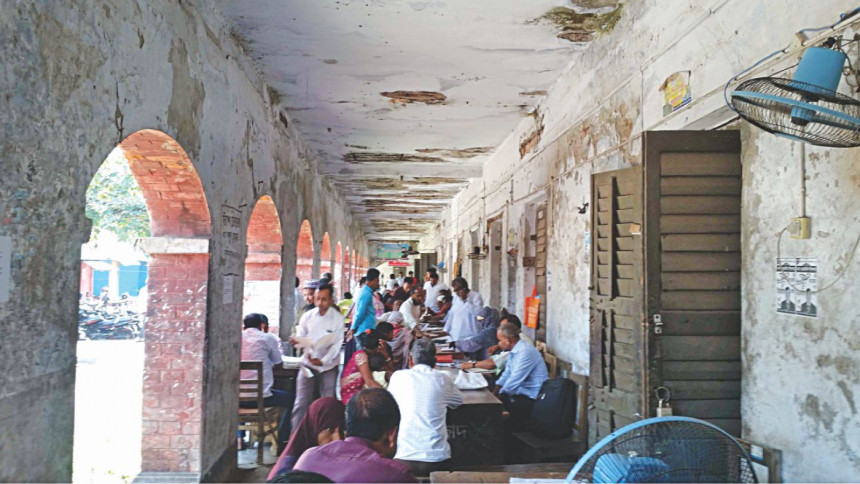 Over 150 employees of Bagerhat sub-registrar and land record offices have been working in a tattered building for the last seven years despite serious risks.
The building constructed in Sarui area during the British rule, was declared unusable by the Public Works Department in 2012.
Although the government has already approved the money needed to relocate the offices, no new building has been constructed due to shortage of land, officials said.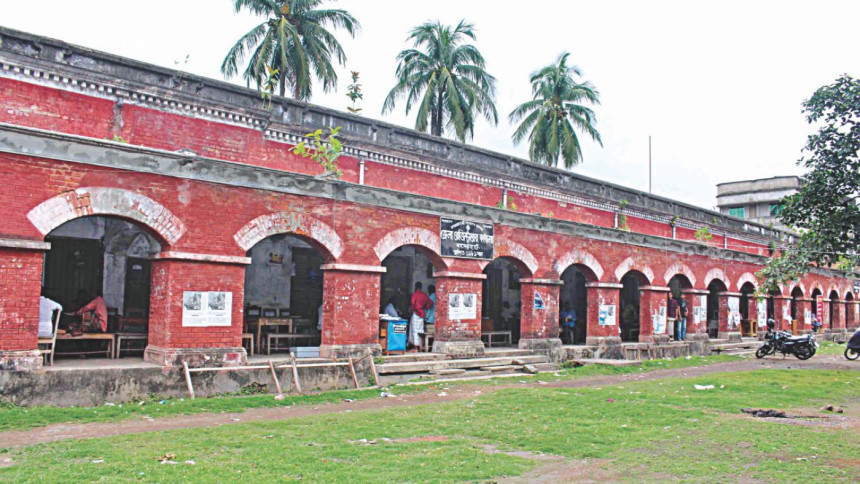 The age-old building was previously used as the district judge court. The court shifted to a new building in the 1990s. In 1997, the law ministry allocated the building to the district registrar, sub-registrar and land record offices, employees told The Daily Star.
Only one of the three offices has been able to move to a new place two months ago.
On a visit to the offices on March 24, this correspondent saw that the roof was in a poor condition. Sometimes, chinks of plaster from the leaky ceiling fall on people and furniture. Officials have to place large plastic sheets on the roof during monsoon.
"We have been risking our lives. Plaster chunks often injure us. Many important papers and documents get ruined," said an employee. 
SM Shahedul Islam, sub-registrar, said, "We are in fear of a total collapse of the building. The risks are higher during monsoon."
District registrar Sheikh Habibullah said, "We are looking for a piece of land. Once we find it, we will inform our the authorities."
Bagerhat's Deputy Commissioner Tapan Kumar Biswas said the district administration would definitely help the registrars acquire a plot.