Work and Test Relief: Govt raises allocation by 81.25pc
Seeks to boost pandemic-hit rural economy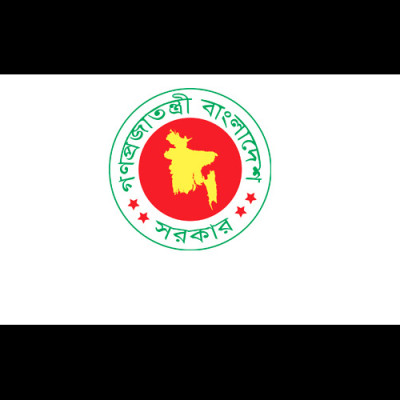 The government has increased the allocation for its Money for Work and Test Relief (TR) programmes by 81.25 percent for the current fiscal year to revitalise a pandemic-hit rural economy and provide money to people through development of rural infrastructure.
The original allocation for the two schemes was Tk 1,216 crore. Following the increase by Tk 987.77 crore, the amount now stands at Tk 2,203.77 crore. The money will be spent for construction and repair of roads and development of infrastructure in rural areas.
Md Mohsin, secretary to the Ministry of Disaster Management and Relief, said an additional amount of around Tk 2.5 crore was allocated for each upazila. The allocation was increased during the Mujib Borsho, he added.
The secretary said the rural infrastructures at the upazila level would be changed through the implementation of this initiative and people would have extra cash in hand, which would give a big push to the rural economy.
If such an initiative can be continued for next two or three years, it would help improve the lives of the rural people, he added.
Of the additional amount, Tk 1.07 crore will be allocated to each lawmaker under the Money for Work programme and Tk 74.36 lakh under the TR programme, according to a press statement from the ministry.
Each lawmaker of the reserved seats for women will be allocated Tk 34.24 lakh under the Money for Work and Tk 25 lakh under the TR programme. Each upazila parishad will get an additional Tk 52.20 lakh under the Money for Work and Tk 29.66 lakh under the TR programme.
The government every year takes up rural infrastructure development schemes meant for creating temporary employment for the poor people.
It allocates three to four lakh tonnes of rice and wheat against payment of the workers under the programmes. The government's failure to replenish food reserve and achieve its rice and paddy procurement targets during the last Boro and current Aman seasons prompted it to bring changes to the payment method.
The country's food reserve dwindled to 6.47 lakh tonnes last month. In July last year, the government had a rice stock of 11.88 lakh tonnes.
Welcoming the government's decision on changing the payment method, Mustafizur Raman, a distinguished fellow of the Centre for Policy Dialogue (CPD), earlier told The Daily Star that a good sum is spent and a significant amount of time is wasted on storage and logistics for providing foodgrains under these programmes.