Women now even deeper into misery
Finds icddr,b survey on 2,424 families in Narayanganj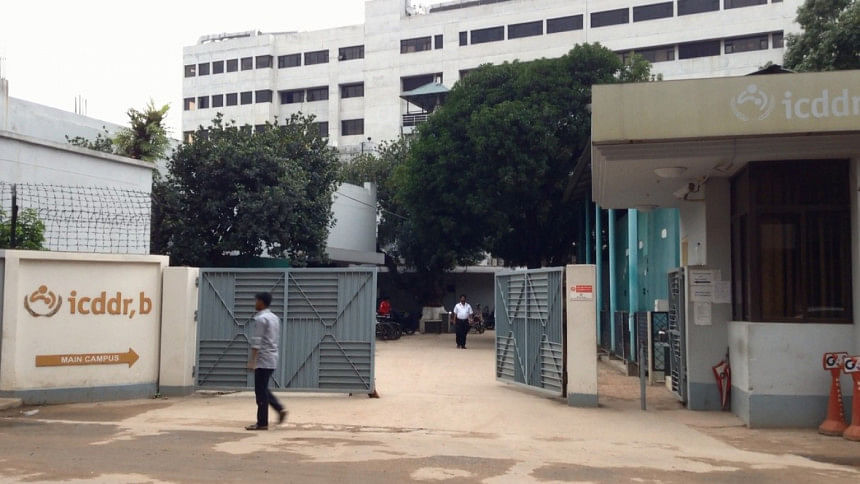 People from low-income groups, especially women, have been facing economic hardship, food insecurity, and have become victims of domestic violence amid the "stay-at-home" order to control Covid-19 transmission, said a new study report of icddr,b.
The report findings showed that the shutdown has put women at risk of experiencing deteriorating mental health.
The International Centre for Diarrhoeal Disease Research, Bangladesh (icddr,b) and Australia's Walter Eliza Hall Institute jointly published the report based on a survey on rural women and their families, according to a press release issued yesterday.
The study was conducted on 2,424 families in Rupganj, Bhulta, and Golakandail unions of Narayanganj's Rupganj upazila, it said.
Research showed that during to stay-at-home order from the end of March to May, violence against women from low-income groups by their husbands and family members had increased.
According to the research, the average monthly income of 96 percent of the families decreased while 91 percent respondents found themselves in economically unstable conditions.
Incomes of 47 percent families had gone below the global poverty level (Tk 160 or $1.9 per day).
Moreover, 70 percent of the families have been facing food insecurity and 15 percent families either faced food crisis or could not take at least one meal a day.
In terms of mental health, the research found that frustration among the women of the low-income groups have increased. Around 68 percent of the respondents said their levels of anxiety have increased.
Also, more than half of the women who had previous experiences of mental and physical torture in family surroundings said such torture had increased during the shutdown.
JD Hamadani, chief researcher and emeritus scientist of icddr,b, said the findings would help policymakers in Bangladesh and other developed countries to take measures and successfully implement poor- and women-friendly stay-at-home orders.
Australia National Health and Medical Research Council funded the research, the release said.