Teacher hacked in Barishal village
A group of students attack him for protesting harassment of girls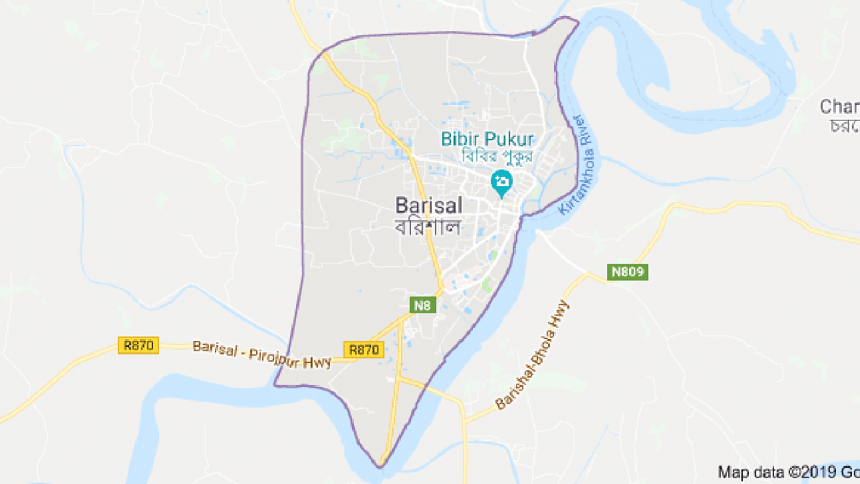 A schoolteacher was hacked by a group of students in Barishal's Muladi upazila on Thursday after he protested derogatory statements written against him on the school wall recently.
The victim, Mirza Noman, was taken to the upazila health complex for treatment. He suffered injuries in the head, but is out of danger now, said doctors. 
Noman, 32, teaches at Char Laxmipur High School in Muladi. He came under attack at his house on the afternoon.
 "Around 20-25 students stormed into my home with machetes and sticks, dragged me outside, and started beating me. At one point, two of them hacked me with the machetes," Noman told The Daily Star by phone.
The attackers, who used to harass the schoolgirls, wrote several derogatory statements on the school wall because the teacher protested the stalking.
Four of the attackers are students of the school and the rest go to a local college.
Headmaster Md Mohiuddin said Noman joined the school in 2012. He was supposed to sit on Saturday with the students who wrote the statements on the wall, but they at-tacked him in the meantime. He demanded punishment for the attackers.
A tenth grader of the school said, "Noman Sir is very strict and inspires us to study. He protests any negative activities of the students."
A case was filed yesterday against five identified and four unidentified attackers, said Ziaul Ahsan, officer-in charge of Muladi Police Station.