Six cops sued for extortion of Tk 15 lakh
Ctg businessman says they threatened him with crossfire; 3 others also made accused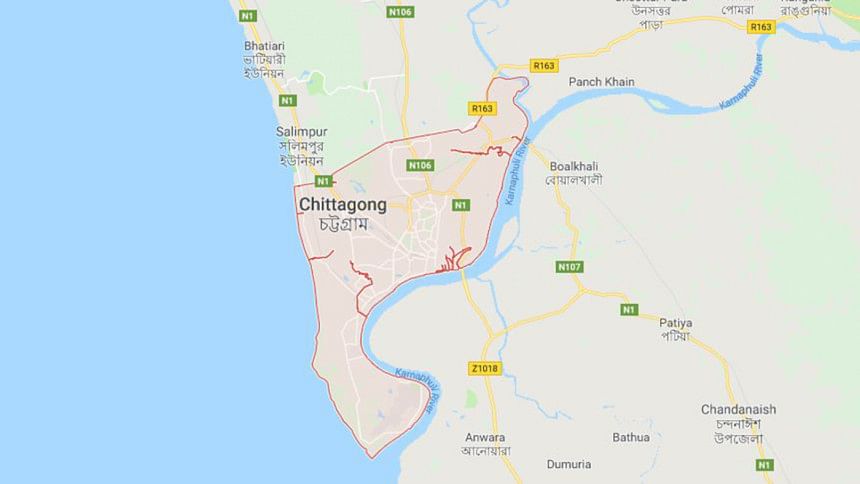 A businessman yesterday filed a case against nine people, including six policemen of Chattogram Metropolitan Police, on charges of extorting Tk 15 lakh from him last year.
Nurul Absar, 40, of Chattogram's Patenga area, lodged the case with the court of Metropolitan Senior Special Judge Akbar Hossain Mridha, alleging that the policemen threatened to implicate him in a yaba case or kill him in crossfire".
The accused are: Abul Kashem Bhuiyan, former officer-in-charge of Patenga Police Station, Sub-Inspector Pranay Prakash, SI Abdul Momin, Assistant SI Tarun Kanti Sharma, ASI Kamruzzaman, ASI Mihir of the police station, and police informants Md Ilias, Md Jasim and Nurul Huda.
Kashem is now the OC of Panchlaish Police Station, while five other police officials are posted to Patenga Police Station.
"The court ordered the deputy director of the Anti-Corruption Commission in Chattogram to investigate the case, taking cognisance of the case," said plaintiff's lawyer Momenur Rahman.
According to the case statement, businessman Absar was called by SI Pranay on June 1 last year in Patenga where the police official told him to come to Patenga Police Station and meet OC Kashem. But Absar did not do it. On the same day, Absar was taken to the police station when he went to a bakery shop near his house.
Absar mentioned that the accused policemen had taken away his mobile phone and key of his car and confined him to a room at the police station. They also demanded Tk 30 lakh from him and threatened to implicate him in a yaba case or kill him in crossfire if he did not pay the amount.
The next day, the policemen again asked him to give them Tk 30 lakh. Absar informed one of his cousins of the matter and managed Tk 15 lakh, said the case statement, adding that the policemen received Tk 15 lakh from his cousin near VIP madrasa gate of Patenga.
The policemen later put pressure on Absar to give them Tk 15 lakh more. They implicated the businessman in a drug case on June 3 as he failed to give them the money, said the case statement.
Showing that 40 bottles of foreign liquor were recovered from Absar's possession, police filed the case and produced him before a court, said the case documents.
The businessman alleged that police informants Jasim and Nurul were made witnesses in the case.
On July 29 last year, Absar secured bail from a Chattogram court.
His lawyer Momenur said after securing bail, Absar had lodged a complaint with the ACC office, accusing the nine.
Despite repeated attempts, this correspondent could not reach OC Kashem and SI Pranay for comments.