Rooppur Nuclear Power Plant: Govt not scrimping on security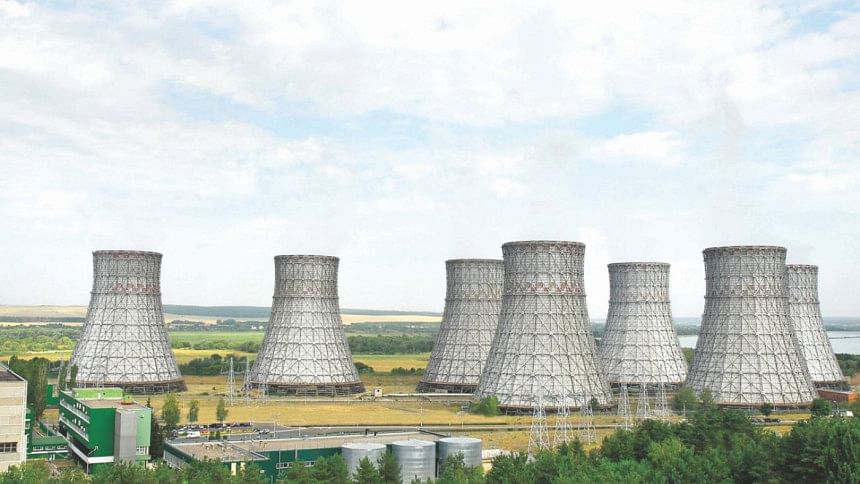 The government is set to take up another project involving Tk 3,449 crore  to enhance the security of the country's first nuclear power plant in Rooppur.
The project, which will be placed in today's meeting of the Executive Committee of the National Economic Council, will look to address Design Basis Threat (DBT) and beyond as well as cybersecurity and will be wrapped up by March 2023.
This comes on the back of yet another project involving Tk 1,710 crore approved last week to monitor the security of the plant.
A DBT describes the capabilities of potential insider and external adversaries who might attempt unauthorised removal of nuclear and other radioactive material or sabotage. The operator's physical protection system is designed and evaluated on the basis of the DBT.
Potential external adversaries include terrorists and other criminals who might seek to use nuclear or other radioactive material for malicious purposes, or to sabotage a facility.
Insiders are individuals with authorised access to facilities, activities or sensitive information who could commit malicious acts or help external adversaries to do so.
The issue of cybersecurity is also critical.
Cyberattacks on nuclear power plants could have physical effects, especially if the network that runs the machines and software controlling the nuclear reactor are compromised.
This can be used to facilitate sabotage, theft of nuclear materials, or -- in the worst-case scenario -- a reactor meltdown.
In a densely populated country like Bangladesh, any radiation release from a nuclear facility would be a major disaster.
Earlier in September, the Kudankulam Nuclear Power Plant (KKNPP) in Tamil Nadu, India, became a target of cyberattack.
VirusTotal, a virus scanning website owned by Google's parent company Alphabet, has indicated that that a large amount of data from the KKNPP's administrative network has been stolen.
If this is true, subsequent attacks on the nuclear power plant could target its critical systems more effectively.
One of the ambitious mega projects of the current Awami League-led government, construction on the $12.65 billion-power plant began in November 2017 in Rooppur in the Ishwardi upazila of Pabna district by the Russian Rosatom State Atomic Energy Corporation.
It is expected to be complete by 2023 and would generate 2,400 megawatt electricity through two units.