'Robber' killed in 'gunfight'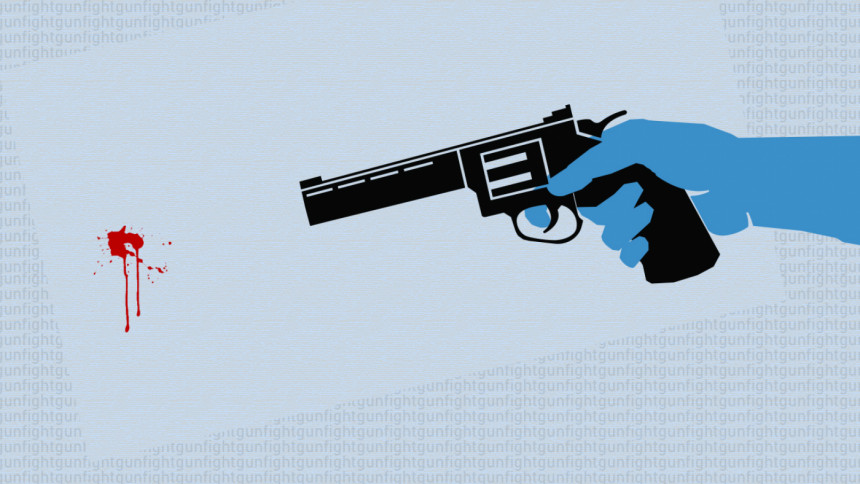 A suspected robber has been killed in a "gunfight" with police near Agriculture College in Khulna city.
The dead is Mirazul Islam Miraz, 27, of Jabdipur village in the district's Sadar upazila. He was facing at least eight cases with Khanjahan Ali Police Station for theft, robbery and drug dealing, said police.
Sheikh Moniruzzaman Mithu, additional deputy commissioner of Khulna Metropolitan Police, said they had detained Miraz on Friday.
During primary interrogation, Miraz provided police with information that he and his cohorts stored robbed items in the city's Agriculture College area, he claimed.
When police took him to the spot on the same day for recovering those items, his cohorts opened fire on the law enforcers, forcing them to retaliate, he added.
At one point of the "gunfight", Miraz sustained bullet injuries. Doctors declared him dead after he was rushed to Khulna Medical College Hospital, the police official claimed.
Police also claimed to have recovered a gun, two bullets, a screwdriver, a knife, 50 yaba pills and some cosmetic products from the spot.
The Daily Star could not independently verify any police claim.