Prashanth's Death In 'Crossfire': Family, BGB, police contradict each other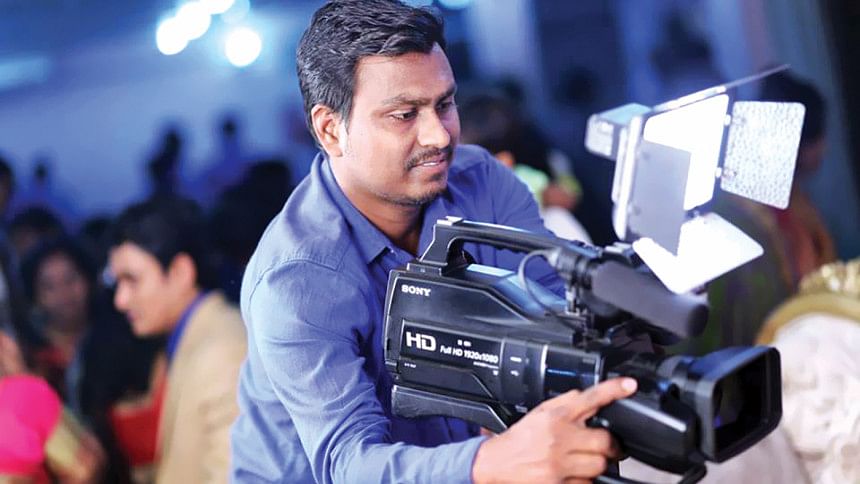 Border Guard Bangladesh (BGB) and police are making contradictory claims over the videographer who was killed in a "gunfight" with BGB men in Cumilla on early Friday.
BGB, in a press release, claimed Prashant Kumar Das, 28, was a "listed drug peddler" while police said they found no criminal record against the person in question.
"We are yet to find any case filed against Prashant," Abu Salam Mia, officer-in-charge of Cumilla's Kotwali Police Station told The Daily Star yesterday.
Besides, there are discrepancies between the claims of BGB and the family members about the time and place of detaining Prashant.
BGB claimed they had detained Prashant from the city's Tikkarchar area with 2,185 yaba pills around 10:00pm on Thursday.
However, Ramu Das, elder brother of Prashant, claimed to have seen his brother kept inside the Laxmipur BGB camp around 3:00pm on the same day. 
"I saw Prashanth was standing inside the camp with his hands tied behind his back and some officials were capturing his photo," Ramu claimed.
Earlier, Selim, a CNG-run auto rickshaw driver, informed him that Prashant and his friend Nazmul were detained from Ekbalia area and taken to Laxmipur BGB camp, Ramu said.
In the press release, BGB Battalion-10 claimed that one of their teams conducted an anti-narcotics drive in Bibirbazar area taking Prashant along around 1:00am on Friday.
Sensing their presence, a group of criminals opened fire on them, prompting them to retaliate that triggered a "gunfight".
At one point, Prasanth sustained bullet injuries and taken to Cumilla Medical College Hospital where doctors pronounced him dead.
Contacted yesterday, Abdullah Al Faruqi, additional director of BGB-10 Battalion, refused to talk.
Meanwhile, police yesterday arrested Nazmul in case filed by BGB with Sadar Dakkhin (South) Police Station where he was shown detained from Ekbalia area with 1,500 yaba pills around 11:00pm on Thursday, said Md Sohel, sub-inspector of the police station.
Advocate Syed Nurur Rahman, a Cumilla-based lawyer of Bangladesh Legal Aid and Services Trust, said, "How could he become a drug peddler when there was no drug case filed against him."
Terming the "gunfight" unlawful, he demanded proper investigation into the killing.