Possible Unrest Before Eid: Cops to make list of factories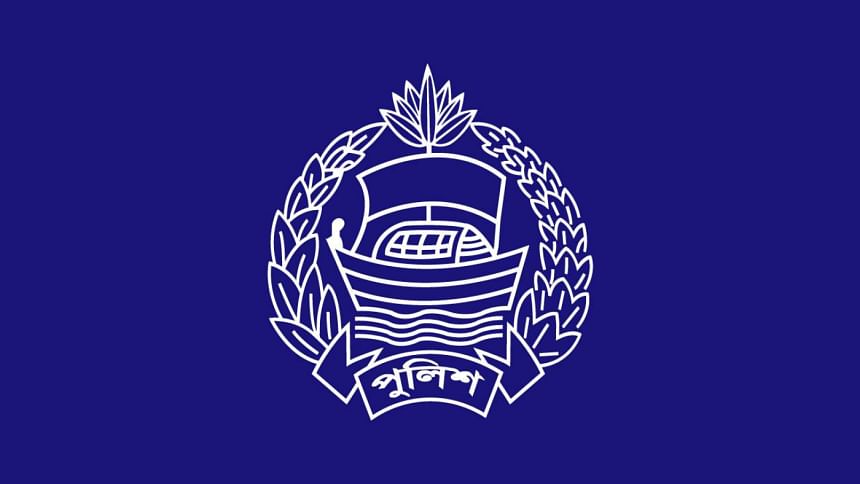 Intelligence and regulatory bodies fear a possible labour unrest ahead of Eid caused by the uncertainty over payment of salaries and festival bonuses of workers of some factories affected by the pandemic.
In this situation, the Police Headquarters (PHQ) has instructed the Industrial Police unit to make a list of factories which are not capable of paying workers' salaries and bonuses so that steps can be taken to avoid unrest.
Garment factories are among the vulnerable ones.
In Chattogram, two government regulatory bodies have apprehended that 67 garment factories may face labour unrest over payment of salaries and festival bonuses ahead of Eid.
The PHQ instruction, directed by the inspector general of police, has also asked the Industrial Police to coordinate with factory owners and workers so that no such unrest happens.
According to sources, police have already started preparing the list of factories. The list would be sent to Bangladesh Garment Manufacturers and Exporters Association (BGMEA) seeking further action, said sources.
Besides, police have beefed up intelligence surveillance, especially after five people were killed in police firing of an under-construction coal-fired power plant in Chattogram's Banshkhali recently over labour unrest.
Mahabubor Rahman, additional inspector general of Industrial Police, told The Daily Star yesterday, "We have already held meetings with superintendents of Industrial Police who are on duty in Gazipur, Dhaka, and Narayanganj."
"We have collected information of industrial zones from the field-level officials and also made a list of the factories which could not pay salaries of March," he said.
Analysing the information, superintendents of Industrial Police concerned have already been instructed to increase intelligence vigilance and collect information of such factories to make an assessment about possible unrest, he said.
"We will hold meetings with the BGMEA, workers, and owners of the factories after collecting information. Besides, measures have also been taken to coordinate with workers and owners of the factories to avoid all kinds of unwanted incidents," the Industrial Police chief added.
Sources said a committee will be formed with the representatives of employer and worker organisations, police and the government to clear the salaries and bonuses before Eid.
A high official of Gazipur Industrial Police said the state of a number of factories there was not good due to the pandemic. If the salaries and bonuses are not paid timely, employees of the factories would definitely protest and take to the streets, said the official, requesting anonymity.
In Chattogram, the Department of Labour and Department of Inspection for Factories and Establishments in a survey came up with a list of 67 factories that might experience labour unrest before Eid.
Around 20,000 people work in those factories.
The government has formed a crisis committee consisting the representatives of Department of Labour, Department of Inspection for Factories and Establishments, BGMEA, Bangladesh Knitwear Manufacturers and Exporters Association and labour organisations to oversee the situation in the factories ahead of Eid.
The committee started visiting factories from April 13 and already inspected 10 factories until yesterday.
Mohammad Nasir Uddin, convener of the committee, also director of divisional labour office, Chattogram, told this paper that they have started inspecting the factories with two teams.
They were coordinating with owners, he said.
Fazlul Kabir Mintu, president of Bangladesh Apparel Workers Trade Union, Chattogram chapter, said the law itself created scope for depriving workers of their bonuses, leaving it on the whims of owners.
"For the first time in 2015, the government formulated a regulation under the Labour Law-2006. The regulation says festival bonuses of workers would not be more than their basic wage. But if it is less than the basic wage, it is not made clear in the regulation how small amount the workers will get," he said.
He said this vagueness created a scope for the owners to deprive workers, which sometimes leads to unrest ahead of festivals.
Sharif Ahmed Azad, assistant deputy inspector general of Department of Inspection for Factories and Establishments, told this newspaper that sometimes owners on the pretext of pandemic try to deprive workers.
"So, we are working to make sure that no factory owners get away with such intention," he said.
Faruque Hassan, president of BGMEA, told The Daily Star yesterday that there were some vulnerable factories, which are not capable of paying salaries and bonuses of workers, as they were facing financial crisis due to cancellation of orders.
"Eleven teams of BGMEA are working to identify these factories. We may be able to say clearly about the number of vulnerable factories after our work," he said.
Faruque added that they have already requested the government to keep giving incentives to garment factories and banks to provide financial support so that the workers' salaries and bonuses could be paid on time.