Ninth grader tries to take her own life after 'rape'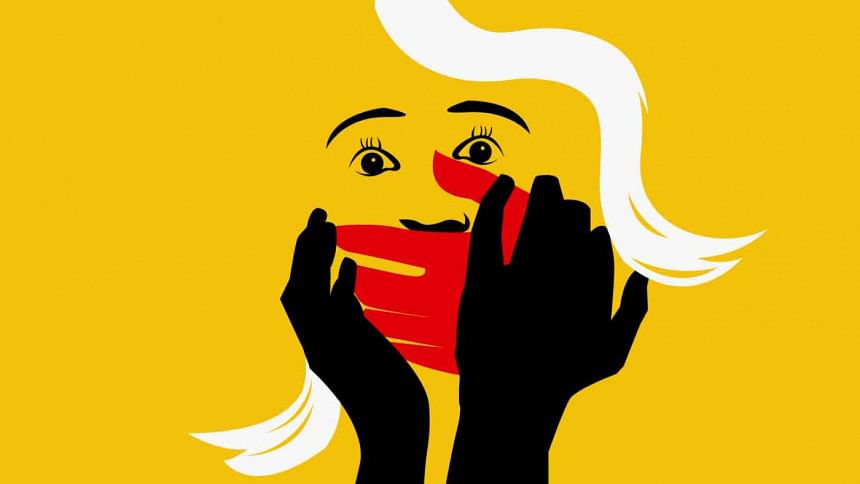 A ninth-grader attempted to die by suicide allegedly after being raped several times and publicly beaten up by the rapist in Mymensingh's Gafargaon on Thursday. 
The 14-year-old girl had been admitted to a medical college hospital, her family members said.
She alleged that Ridoy Mia, 23, had raped her several times in the last one year and promised to marry her.
He asked the girl to meet him in Atka Beel area on Thursday morning. After she went there, Ridoy along with three others threatened to kill her if she told anyone about his conduct, said a member of the girl's family.
As an argument started between them, Ridoy and his friends started punching and hitting her. Hearing her screams, locals rescued her, but Ridoy and his friends managed to flee.
Soon after returning home, the girl swallowed poison, her uncle told The Daily Star.
Her father alleged that Ridoy's uncle Sadequr Rahman Sujon, a local Awami League leader, and several other influential people had been asking him not to file any case and settle the issue through village arbitration.
Contacted, Sujon refuted the allegation and said he also wanted the culprits punished.
Abdul Ahad Khan, OC of Gafargaon Police Station, said, "We have come to know about the incident. But nobody filed any case."
MADRASA TEACHER ARRESTED
Also on Thursday, police arrested a madrasa teacher for allegedly raping a 12-year-old boy in Panchagarh's Tetulia, a day after the alleged incident.
Madrasa teacher Nuruzzaman , 25, called his twelve-year-old student to his room and allegedly sodomised him, said Johirul Islam, OC of Tentulia Police Station.
The boy later told about the incident to his fellow students and guardians, the officer added.  
Aggrieved locals and guardians held the teacher the next day and handed him to police.
A court sent him to jail later, said the OC.
The boy's father filed a case accusing Nuruzzaman.
Meanwhile in Bagerhat's Rampal, police yesterday arrested Ferdous Sheikh, 18, a village grocer, for allegedly raping a 10-year-old girl on April 11.
The suspect's shop is in front of the madrasa of which the second grader is a resident student, said Mahfuz Afzal, additional superintendent of police in the district, adding that the man was an acquaintance of the girl.
The officer, however, did not give any detail about the alleged incident.
A case was filed with Rampal Police Station by the girl's uncle.
Also yesterday, police in Sylhet's Osmaninagar arrested Shofazzal Miah, 38, on charges of raping and blackmailing his nephew's wife.
The suspect had raped the 37-year-old woman repeatedly for over two years and filmed the act to blackmail the woman. He threatened to release the video unless she kept mum, said SM Al Mamun, officer-in-charge of Osmaninagar Police Station.
After the accused raped her again on Thursday, the woman went to police and filed a case for raping her and another under the pornography law.
The accused confessed before a court and was sent to Jail, said the OC.
Our Mymensingh, Thakurgoan, Sylhet and Bagerhat correspondents contributed to this report.