Nine years gone, still no word on Ilias Ali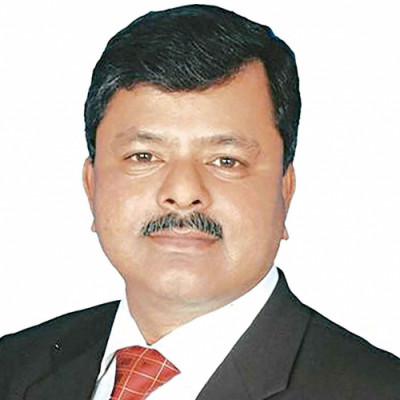 Nine years have passed since former BNP lawmaker M Ilias Ali and his driver Ansar disappeared from the capital, but their families are still waiting anxiously for their return home.
They are yet to obtain a legal remedy from either the court or the law enforcement agencies. The families don't have any information about their fate or whereabouts.
Ilias, then organising secretary (Sylhet division) of BNP, and his driver Ansar went missing on the night of April 17, 2012. The party alleged that the government's law enforcement agencies picked them up.
BNP had staged protests, including a countrywide hartal, over the "enforced disappearance" of the former lawmaker.
Ilias' wife Tahmina Rushdir Luna on April 19, 2012 had filed a writ petition with the High Court claiming that law enforcers illegally kept her husband detained. She sought HC orders on them to produce her husband before it.
Following the writ petition, the HC issued a rule upon law enforcement agencies to explain within 10 days why they should not be directed to produce Ilias before it or prove that he was not detained by them.
The HC is yet to start holding hearing on the rule as neither the petitioner nor the state has taken any initiative in this regard and therefore, the matter remains unresolved.
However, five law enforcement agencies submitted reports to the HC claiming that Ilias was not in their custody since they did not pick up or detain him, said sources at the attorney general's office.
The reports, prepared by the offices of the inspector general of police (IGP), Rapid Action Battalion (Rab), Criminal Investigation Department (CID), Special Branch (SB) and Banani Police Station, claimed that they were making all kinds of efforts to find Ilias.
Speaking to The Daily Star, Tahmina's lawyer AM Mahbub Uddin Khokon yesterday said he did not take any initiative to hold hearing on the HC rule considering that his client would not have a remedy as the law enforcement agencies told the court that they did not detain Ilias.
"If we take an initiative for holding hearing on the rule, law enforcers will tell the court that they have not detained Ilias Ali," he said.
Khokon, also a joint secretary general of BNP and a former lawmaker, said family members of Ilias and Ansar have been waiting anxiously for their return home.
There are no programmes now from the BNP regarding this issue, he added.
Contacted, Attorney General AM Amin Uddin refused to make any comment.
"I don't know anything about the case [writ petition] involving Ilias Ali. I was not the attorney general when the case was filed. Therefore, I cannot make any comment on this issue," he said.