New strategy of old JMB
Recruiting members using online platform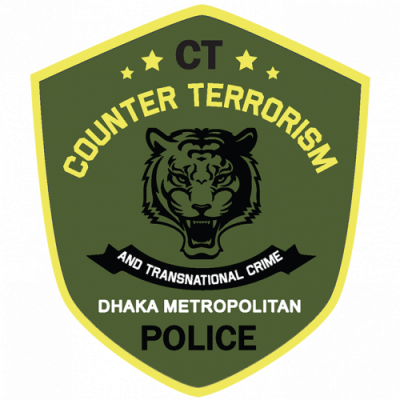 In an attempt to dodge the law enforcers, Jama'atul Mujahideen Bangladesh (JMB) has opted for an online platform that allows anonymous communication for recruiting new members, police said. 
The "Ehsar" (permanent) members of the banned militant outfit have been using the Tor (The Onion Router) browser for fresh recruitments, following the same strategy used by international militant outfit Al-Qaeda.
The browser is well-known for its ability to prevent online surveillance. 
Currently, the outfit has some 40 Ehsar members and each of them receives a monthly payment of Tk 1,000-1,500.
The Counter-Terrorism and Transnational Crime (CTTC) unit of police revealed the information. It said the information was gleaned from Abu Raihan alias Mahmud, who was made the local "Ameer" of the JMB in 2017 when the outfit declared itself "a global militant outfit". 
Raihan was arrested with two others -- Habibur Rahman and Rajibur Rahman -- at the capital's Bhatara on November 25. 
"We have come to know about some new strategies of mainstream JMB and also got some online identities after interrogating the arrestees," Rahmatullah Chowdhury, additional deputy commissioner of CTTC, told The Daily Star yesterday. 
He also said they were verifying the activities of those identities. 
Raihan joined the outfit in 2010 and he started working for JMB from 2011 after meeting then top leader Dr Nazrul.
During interrogation, Raihan said that the mainstream JMB faced a crisis after a large number of its leaders joined the "Neo-JMB" in late 2015, said a high official of the CTTC. 
In the meantime, Dr Nazrul was killed by his fellow militants and other top leaders of JMB were killed by the law enforcers, said CTTC officials. 
Amid such a situation, Raihan was given charge of the outfit in 2017 and instructed to increase members by organising different welfare activities in the Rohingya camps in Cox's Bazar, a CTTC official said, requesting anonymity. 
The outfit had been able to establish a stronghold in several northern districts, including Dinajpur, Thakurgaon, Nilphamari, Lalmonirhat, Rangpur, Gaibandha, Bogura, Rajshahi and Chapainawabgnaj, said the official. 
"But several JMB leaders got arrested in 2017 and 2018 when they tried to invite people with religious books and papers," the official said, quoting Raihan as saying. 
Later, the militants started recruiting members using online platforms, the official said.