Medical Exam of Rape Victims: Police not following HC directives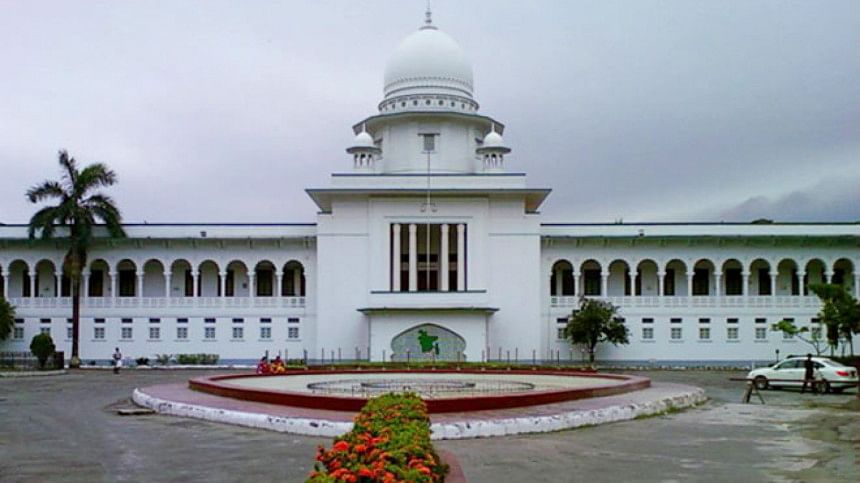 Shaila, 14, came out of the garment factory she works for in the capital's Mohammadpur Beri Bandh area and saw her ex-boyfriend Billal, employed at the same RMG unit, waiting outside.
Following repeated requests for chitchat, Shaila walked along with him into the Rayerbazar graveyard as evening descended. She had recently broken up with him after finding out that he was already married.
Surrounded by the eeriness of the graveyard, Billal then threatened to kill her if she made any sound.
Frightened to the core, Shaila did not try to flee, while Billal called in five to six other men over the phone.
They raped her near a ditch. It was Muharram that day, September 21, 2018, recalled Shaila, as she spoke to The Daily Star during her lunch break outside the garment factory in mid-December.
Although the 23-year-old Billal is in hiding, six other alleged rapists have been arrested in this connection.
Later that day, Billal himself dropped her at her home by a rickshaw. Numbed with shock, Shaila took two days to gather courage and tell her mother what had happened.
Her mother immediately took her to Mohammadpur Police Station and filed a case.
Shaila, not her real name, was in police custody for two days before being taken to the Tejgaon Victim Support Centre. Spending four more days at the support centre, she got admitted to the One-stop Crisis Centre (OCC) at Dhaka Medical College Hospital (DMCH). 
The victim lost six days before receiving medical attention and examination at the OCC.
WHY IS PROMPT MEDICAL EXAMINATION NECESSARY?
The Daily Star approached a forensic expert, who has experience in the field of more than 25 years, to get an answer. He said evidence, for example, semen and DNA, found immediately after rape can help identify the perpetrators. With time, those might get destroyed and doctors are unlikely to get proper results.
For married women, a delay could also wipe out signs of rape in many cases, he added.
It was already two days late when Shaila's mother filed a case. The police should have promptly taken her to a government hospital for medical examination, added the expert, wishing not to be named. 
Police are accountable for further delay, according to a High Court order passed in April last year.
Any failure to take a rape victim to the nearest hospital for medical test after filing of a case "would be a punishable offence", the court said.
It issued a set of directives to ensure justice and protection of rape survivors, responding to a 2015 petition filed by five rights organisations, including Bangladesh Legal Aid and Services Trust and Ain o Salish Kendra.
The petition had been filed following a rape similar to Shaila's.
A Garo woman was dragged into a microbus and raped on May 21, 2015 at Kuril Bishwa Road after she had come out of the capital's Jamuna Future Park, where she worked as a salesgirl.
The victim's family went to several police stations and could finally file a case a day after the incident with Bhatara police. Three days passed by the time her medical test was carried out at the DMCH.
Bangladesh Legal Aid and Services Trust (BLAST) said in a statement that the existing law provides for medical examination of a victim of sexual assault as fast as possible. 
The HC instructions were intended to deter police from repeating what had been done in the Garo woman's case.  But according to a source at the DMCH, 20 percent of 50 rape victims that the hospital receives a month on average are brought late for medical examination, even after the HC order.
Shaila's mother said she took her daughter to Mohammadpur Police Station two days after the incident. Police records show that she was admitted to the OCC on September 30.
However, AK Azad, investigation officer of the police station, claimed that they did not waste time in completing necessary procedures and recording the victim's statement before taking her to the hospital. 
He refused to say anything else on the matter.