Jewel's Murder: 2 more held, 3 confess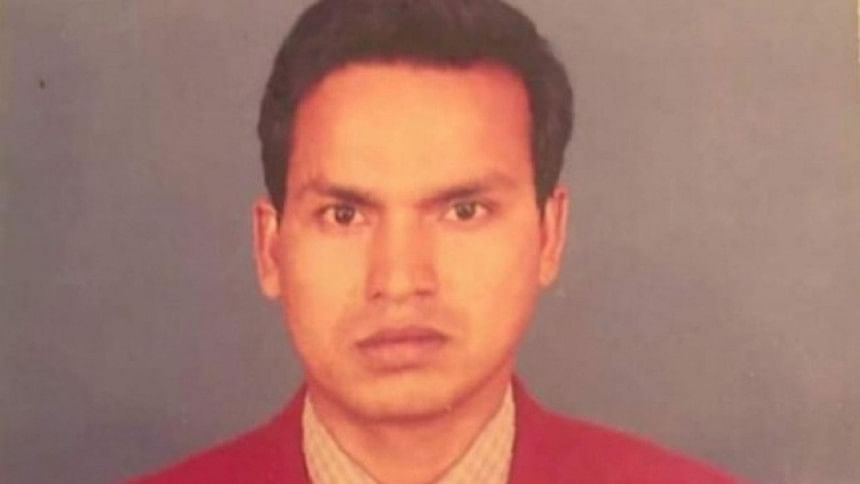 Police yesterday arrested two more people on charges of lynching and setting fire to Shahidunnabi Jewel in Patgram, Lalmonirhat last month.
Rabiul Islam and Sujan Islam were arrested in the upazila in a raid, said Sumon Kumar Mahanta, officer-in-charge of Patgram Police Station.
The suspects have been staying away from their homes in Burimari area where a mob killed 50-year-old Jewel following rumours that he had demeaned the Holy Quran.
Meanwhile, three other arrested suspects Jobed Ali, Mehedi Hasan Raju and Abdul Gani Kabiraj on Sunday pleaded guilty to the killing, said Detective Branch Inspector Mahmudunnabi, who is investigating the case.
A total of 31 people have been arrested so far in connection with the cases filed over the killing, vandalism and attack on police on October 29. Seventeen of them have been accused of murder.
Inspector Mahmudunnabi said Jobed and Mehedi made confessional statements after they were placed on remand while Abdul pleaded his guilty without being remanded. Senior Judicial Magistrate Begum Ferdousi Begum recorded their statements.
Officers have learnt valuable information after interrogating the main accused, Abul Hossain alias Hossain Ali, who was placed on a five-day remand yesterday.
Jobed Ali was the khadem (caretaker) of Burimari Kendriyo Jame Mosjid, the mosque where the disagreement between Jewel and some locals began. In his statement to the court, Jobed said there was no incident of insulting the Holy Quran.
There an argument inside the mosque over Jewel's incoherent words. He was taken out of the mosque and beaten up. But the situation got out of hand once the rumour spread, he said in his confession.
Mehedi told the court that he was involved in the killing believing in the rumours of desecration of the Holy Quran.
Abdul also told the court that he believed in the rumours and took part in the beatings and setting fire on Jewel.
Jewel was a former librarian of Rangpur Cantonment Public School and College and a former student of Dhaka University.