Genocide incited on Facebook
NYT report exposes Myanmar army's hate campaign; more accounts, pages blocked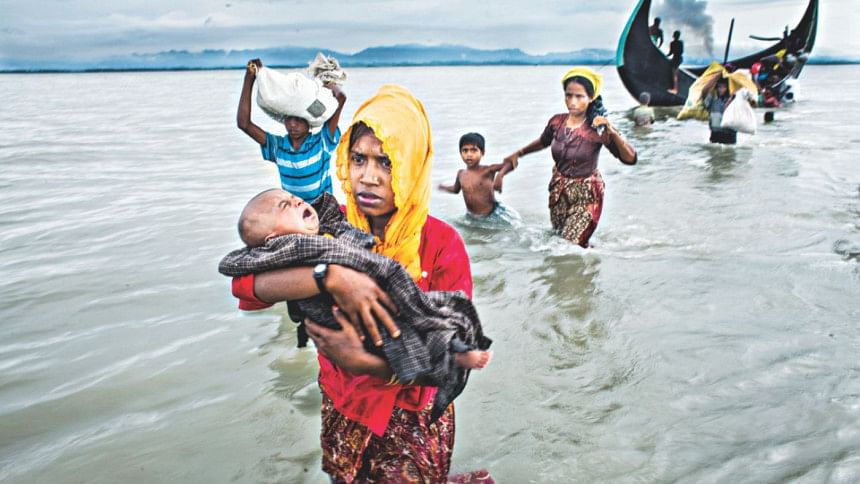 Facebook said it removed 13 more pages and 10 accounts linked to the Myanmar military after a New York Times (NYT) report on Monday accused the military for launching a half-decade-long campaign of hate on the social media.
"We want to make it more difficult for people to manipulate our platform in Myanmar and will continue to investigate and take action on this behavior," Facebook said in a blog post on Monday.
The company said the removed pages and accounts were being used to spread propaganda to approximately 1.35 million people.
Facebook was used as part of a campaign that targeted the country's Rohingya minority group, according to the NYT report, which cites unnamed "former military officials, researchers and civilian officials in the country."
The military exploited Facebook's wide reach in Myanmar, where it is so broadly used that many of the country's 18 million internet users confuse the Silicon Valley social media platform with the internet, the report noted.
The report accused the military of turning Facebook into a tool for ethnic cleansing.
Military personnel posed as fans of pop stars and national heroes as they flooded Facebook with their hatred. One said Islam was a global threat to Buddhism. Another shared a false story about the rape of a Buddhist woman by a Muslim man, it added.
While Facebook took down the official accounts of senior Myanmar military leaders in August, the breadth and details of the propaganda campaign -- which was hidden behind fake names and sham accounts -- went undetected.
The campaign, described to NYT by five people who asked for anonymity because they feared for their safety, included hundreds of military personnel who created troll accounts and news and celebrity pages on Facebook and then flooded them with incendiary comments and posts timed for peak viewership.
It said military's systematic campaign stretched back half a decade which indicates the recent bouts of violence in Rakhine aren't isolated events.
Working in shifts out of bases clustered in foothills near the capital, Naypyidaw, officers were also tasked with collecting intelligence on popular accounts and criticising posts unfavorable to the military. So secretive were the operations that all but top leaders had to check their phones at the door, the NYT report said quoting the people.
Facebook confirmed many of the details about the shadowy, military-driven campaign. The company's head of cybersecurity policy, Nathaniel Gleicher, said it had found "clear and deliberate attempts to covertly spread propaganda that were directly linked to the Myanmar military."
Human rights groups blame the anti-Rohingya propaganda for inciting murders, rapes and the largest forced human migration in recent history.
More than 720,000 of Myanmar's stateless Muslim minority fled a brutal military crackdown in August last year, taking shelter in crowded camps in Bangladesh.