'Drug peddler' killed in 'shootout'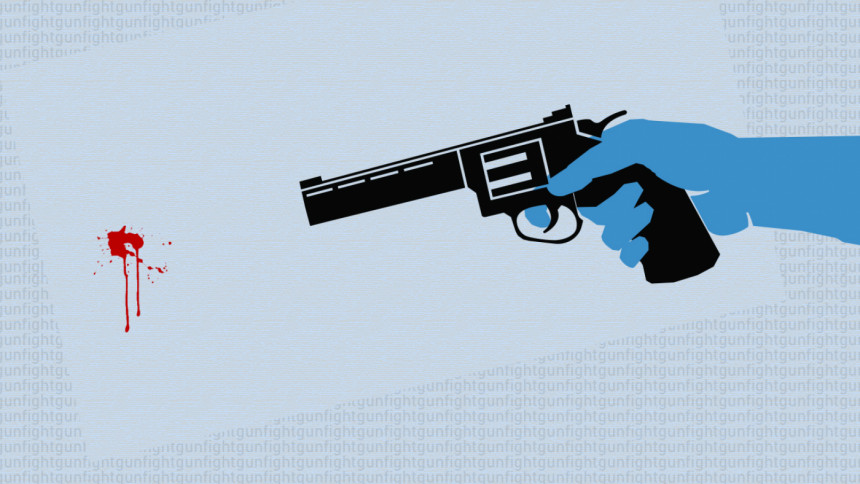 An alleged drug peddler was killed in what police said was a gunfight between two gangs of drug traders at Kazipur village in Gangni upazila of Meherpur early yesterday.
The deceased was identified as Shahjahan Ali Saju, 35, son of Bazlur Rahman of Kazipur village.
He was a listed drug trader in the district and an accused in around seven cases filed with Gangni and Mujibnagar police stations, said Harendranath Sarker, officer-in-charge of Gangni police.
On information that two groups of drug traders were engaged in a gunfight at Kazipur, a bordering village of Meherpur, a team from Pirtola police outpost led by Sub-Inspector Ajoy Das raided the area around 3:30am, the OC said.
Sensing the presence of the law enforcers, the criminals escaped from the scene, he added.
The police searched the area and recovered Saju's body with a shutter gun, three bullets and two kgs of marijuana, the OC claimed.
Contacted, Saju's father denied talking about his son with this correspondent.
According to OC Harendranath, Saju was earlier arrested twice for his involvement in drug dealing.
The body was sent to Meherpur General Hospital for an autopsy.