Dissolve JS before polls schedule
Rountable urges govt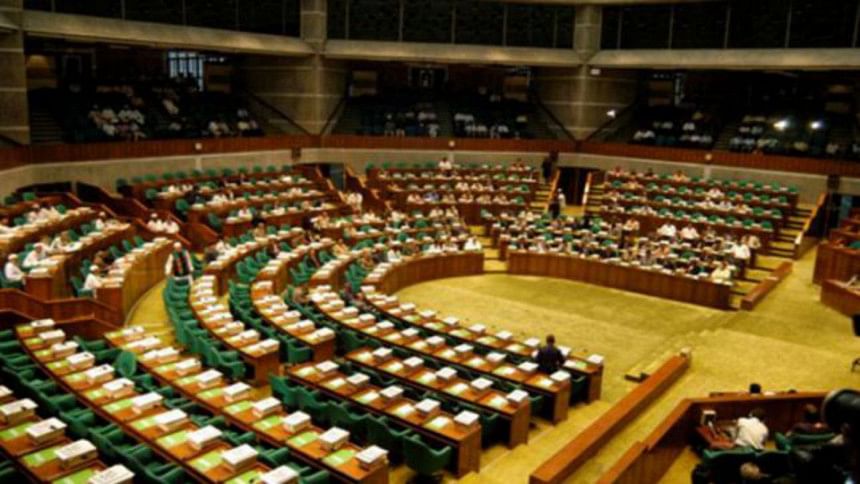 The government should dissolve parliament before the announcement of schedule for the 11th national election to ensure a level playing field, speakers at a roundtable said yesterday.
The country would face dire consequences if the government moved ahead to hold the election like the previous one in 2014, warned the speakers, who included a former adviser to a caretaker government, a former cabinet secretary, a former ambassador and an economist.
The Dhaka Forum (TDF) organised the programme titled "National Election of Bangladesh" at the Jatiya Press Club.
"Only three to four days remain before announcement of the polls schedule. But the government still can do many things, including dissolution of parliament, to create a level playing field," said Hafizuddin Khan, former adviser to a caretaker government.
The Election Commission has so far failed to ensure a level playing field, Khan said, adding, the ruling party started electioneering many days ago when another major party was not allowed to hold a rally.
The election would not be free and fair if the EC remained subservient to the government, he observed.
"I don't see any possibility that the Election Commission can ensure a level playing field within the remaining days. It is only possible if the government wants [it]," he added.
Former cabinet secretary Ali Imam Mazumder said the schedule should have been announced 90 days before the election as it would not be possible for the EC to ensure a level playing field in 45 days.
He suggested that the EC should take aggressive steps to ensure a level playing field so that every candidate can equally run election campaign and voters feel confident to go to polling centres.
Former ambassador M Serajul Islam in the keynote speech said the government is determined to repeat the 2014 election.
"If the dangers of repetition of the 2014 election materialise, it will almost certainly establish a one-party rule in the country that would be the antithesis of the Liberation War."
Welcoming Jatiya Oikyafront, he expressed the hope that the new political platform would endure long enough to usher in an era of democratic governance in Bangladesh through a free and fair election.  
Former Bangladesh Bank governor Salehuddin Ahmed said there was no alternative to democracy to ensure sustainable and equal development.
"And there is no alternative to holding a free, fair and inclusive election to establish democracy and rule of law," he added.
Political analyst Prof Dilara Chowdhury, Prof Asif Nazrul, among others, spoke at the programme.