Coronavirus test in 15 mins for Tk 350!
Gonoshasthaya Kendra claims to have developed a kit; awaits govt nod for going into production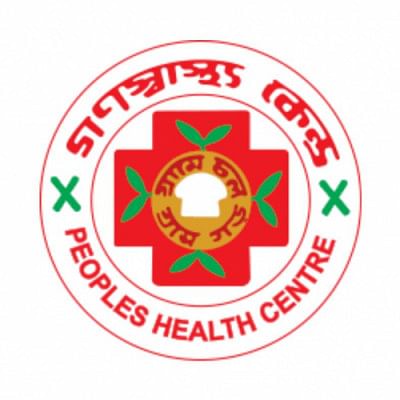 A team of Gonoshasthaya-RNA Biotech Limited, a sister concern of Gonoshasthaya Kendra, claims to have developed an affordable kit that can detect novel coronavirus infection in 15 minutes.
Gonoshasthaya is now awaiting government approval for going into full-scale production.
"It's true. It's a different method of detecting coronavirus. It's called Rapid Dot Blot," Dr Zafrullah Chowdhury, founder and trustee member of Gonoshasthaya Kendra, told The Daily Star yesterday. "Each kit would cost only Tk 300 to Tk 350."
The team consists of Bijon Kumar Sil, the lead researcher, Nihad Adnan, Raeed Jamiruddin and Firoz Ahmed. Bijon was among the researchers who had developed a kit to diagnose SARS coronavirus in 2003, he said.
"Rapid Dot Blot is patented under his [Dr Bijon's] name."
Asked about the method, Zafrullah said, "It works the way blood groups are determined."
During the SARS outbreak, Bangladeshi scientist Bijon, along with some of his associates, had developed the method of detecting the virus, Zafrullah said, adding, "The China government bought the formula and tackled the SARS successfully.
"He continued his research in a lab in Singapore before joining the Gonoshasthaya Kendra two years ago."
Zafrullah also said the method of detecting the virus with the newly- developed kit would be more or less similar with some exceptions.
"For last two months, Dr Bijon had been working to develop the kit at the Savar campus of Gonoshasthaya … When the coronavirus outbreak was first reported in December, Bijon rightly predicted the coming situation and told us that it will be very critical.
"It will require some chemical reagents to conduct the tests and those reagents will have to be imported from Switzerland, the USA or Britain."
He added that they were awaiting government permission to go into a full-fledged production of the kits. "If the government gives its approval, we will be ready for the production in a month."
They were hoping to produce each kit spending Tk 200. The total diagnosis will cost Tk 300 to Tk 350.
Talking to this newspaper earlier, Nihad Adnan, one of the team members, said the work was at the "development stage" and that they were preparing a prototype of the kit.
"We have the formula, and we are ready to develop the kit. If the government approves, we will go on production and start a trial," said Nihad.
"We applied for an approval from Directorate General of Drug Administration [DGDA]. With their permission, we will be ready for production in this month," said Dr Zafrullah.
He said they would be able to provide 10,000 kits this month and sought government support in this regard.