Bangladesh preparing to sue Al Jazeera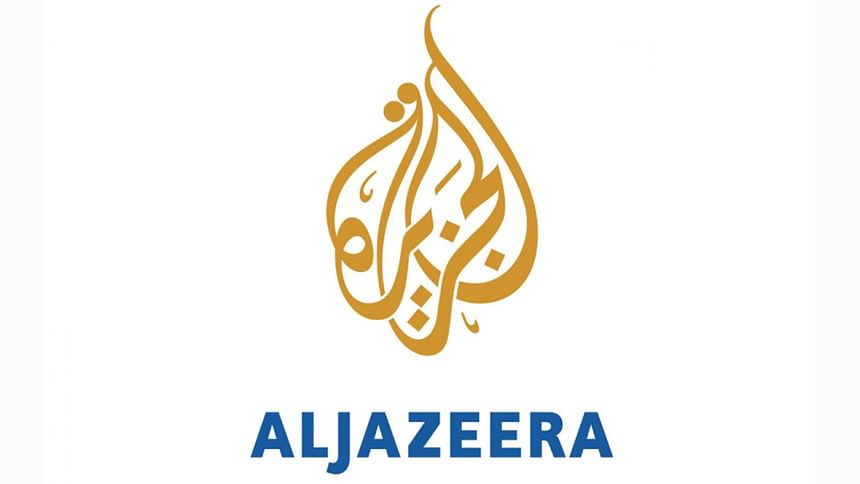 Foreign Minister AK Abdul Momen yesterday said Bangladesh was preparing to sue Al Jazeera channel over airing the report "All the Prime Minister's Men" with inaccurate information.
"We will point out that the information [in the report] was wrong and we will sue. We are working on it," he said.
The minister also said Bangladesh would investigate allegations raised in the report if those were found to be credible.
Momen was talking to reporters after attending an event titled "Exim Bank in Mujib Birth Centenary" at the capital's Army Stadium.
Meanwhile, Planning Minister MA Mannan yesterday said the Al Jazeera report was "part of a conspiracy rooted in the country".
"It's part of a conspiracy. Although unfortunate, it is true that the source of it [conspiracy] is in the country's soil," the planning minister told a programme at Institution of Diploma Engineers, Bangladesh in the capital.
The event was organised by Bangabandhu Academy to commemorate late politician and constitution expert Suranjit Sengupta.
Asked if the government was considering banning Al Jazeera in Bangladesh, the foreign minister said people have already realised that the information provided by the TV channel is false.
Momen said there was no bodyguard for Prime Minister Sheikh Hasina during her 45-year political life.
"Now, the SSF [Special Security Force] provides security to her. Her bodyguards had been her leaders and activists. Maya, Saber Hossain, Tofail Ahmed, Amur Hossain Amu."
"The Al Jazeera report said Prime Minister Sheikh Hasina had two bodyguards. Now, many are standing behind me. We don't know all of them. When the prime minister delivers a speech, many people stand behind her. Providing photo of a person, the report said that he was the prime minister's bodyguard. This is false information…. Al Jazeera has lost its credibility by providing fabricated information, adding one with another technically."
Momen said Bangladesh is being portrayed negatively abroad. A Google search on Bangladesh still shows photos of poor women with children working at brickfields, he added.
Bangladesh has changed now. A lot of progresses have been made, but those are not reflected in the media, the minister said.
"Our media often say many extrajudicial killings take place. There were 17 to 18 extrajudicial killings in Bangladesh last year, but we saw about 1,000 in the US," Momen said.
Also, 85,000 rapes were committed in the USA, but it was not reported in the media, he said.
The foreign minister called upon the media to portray a positive image of Bangladesh.
Enquired if Bangladesh would investigate the corruption allegations brought against senior officials as expected by the UN, Momen said there was a Bangladeshi gentleman who raised the question in reference to the Al Jazeera report during a UN briefing.
"Yes, it is good to have an investigation. We have no objections to that," Momen said, adding that the UN did not contact the Bangladesh government officially for an investigation.
"If there are complaints, we will surely investigate those…if those are found to be credible, we will investigate. Otherwise, we won't."
Talking about the Al Jazeera report, Planning Minister Mannan said it was the outcome of "cut-paste".
Different types of enemies could be out there to do harm to Bangladesh at its current progress, he said.
Mentioning that Al Jazeera is the media wing of an oil company, the minister said, "Why would they choose our country? Its root is in the country."
"I believe a little scratch will do no harm to the image that we have as a nation before the outer world at present," he added.
Mannan said only two to three percent urban people were overly enthusiastic about the report while people in rural areas were not interested in it at all.
Earlier, Road Transport and Bridges Minister Obaidul Quader, Home Minister Asaduzzaman Khan and Information Minister Hasan Mahmud blasted the Al Jazeera report.