Another AL leader held with bullets at airport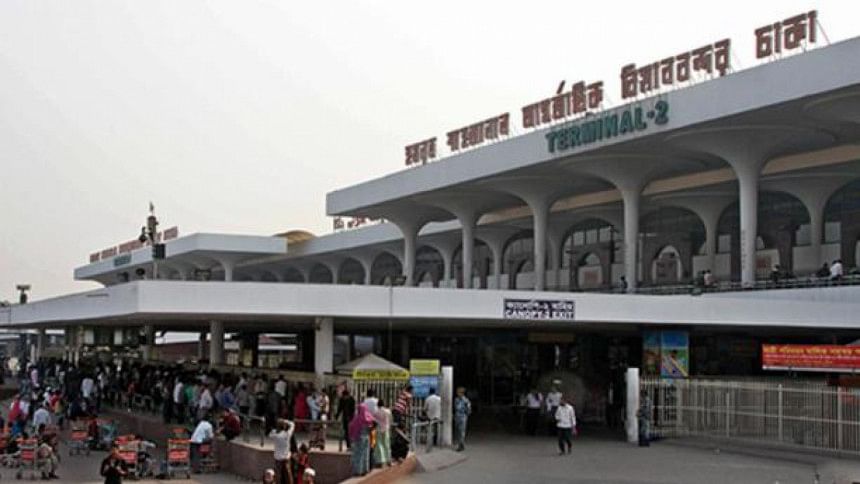 Security officials yesterday handed over an Awami League leader to police for entering the domestic terminal of Hazrat Shahjalal International Airport with bullets without any prior declaration.
ABM Majharul Anam, president of Darus Salam Unit AL, was detained by the airport security officials and later handed over to Biman Bandar Police Station for carrying 44 rounds of bullets, said a top official of Aviation Security (AVSEC) at the HSIA.
Majharul was preparing to board a Cox's Bazar-bound flight scheduled to take off at 10:15am, the official added.
According to rules, an individual must inform the airport authorities about the arms and ammunitions while entering at the airport.
During security scanning, the bullets were detected inside Majharul's handbag.
He was brought to the AVSEC office for interrogation and later handed over to police, the official said.
Officer-in-Charge of Biman Bandar Police Station Noor-e-Azam Mia said the accused was produced before a Dhaka court in the afternoon.
"Police will investigate why the man was carrying so many bullets before boarding a flight," he added.
Earlier on March 22, police detained Mujibur Rahman, agricultural affairs secretary of Satkhira AL, for entering the domestic terminal of HSIA with a pistol and 32 bullets without notifying the authorities.
On March 16, police detained AHM Nurul Islam, bodyguard of the chairman of Probashi Palli Group, at the same terminal, for carrying a shotgun without informing the authorities.
In another incident at the terminal on March 11, Civil Aviation Authority of Bangladesh detained Mohammad Masud Chowdhury, chairman of Phulsahara Union Parishad in Jashore's Chougachha upazila, for carrying a pistol and seven bullets. He is also the general secretary of Chougachha upazila AL.
The arrests come after the recent attempt of a passenger to hijack a Dubai-bound Bangladesh Biman flight on February 24, using a toy pistol and a bomb-like object. The incident raised serious concerns over security at the Dhaka airport.