Sexual Assault on Girl: 5 Bangladeshis arrested in Bengaluru
Say Indian police; video clip of the incident went viral on social media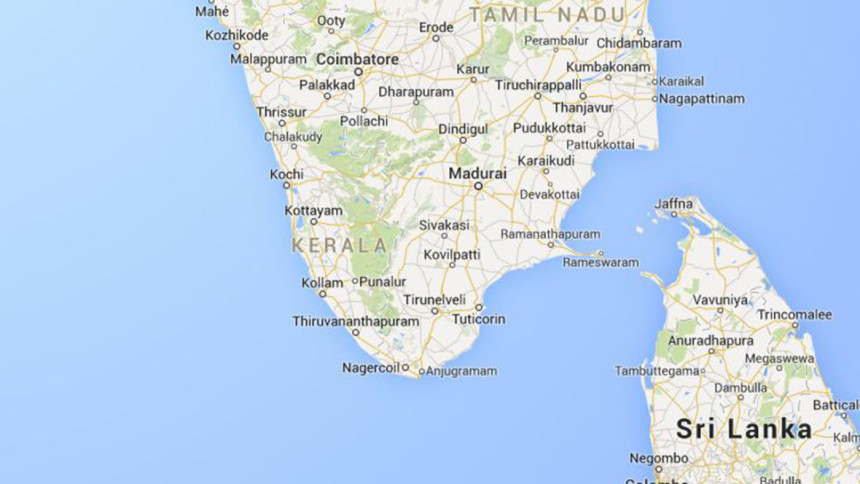 Police in the Indian city of Bengaluru said they arrested five Bangladeshis, four men and a woman, yesterday over the rape and torture of a young woman who they also believed to be from Bangladesh.
Footage of the incident has gone viral on social media over the last few days.
Police in Bangladesh said they identified the victim and one of the perpetrators as Bangladeshi and that they were not officially told about the arrests.
Mohiul Islam, assistant inspector general of National Central Bureau (NCB) told The Daily Star last night that they could not confirm if the rest were Bangladeshi.
Two cases under the human trafficking act and the pornography act have been filed with Hatirjheel Police Station over this incident, Tejgaon Division Deputy Commissioner Md Shahidullah said.
"Based on a video clip, wherein one woman was subjected to physical abuse and torture by a group of people, five culprits including a woman, visible in the clip were immediately traced and secured by Bengaluru City police," India's Deccan Herald quoted Bengaluru police as saying in a release.
Kamal Pant, commissioner of police in Bengaluru city, said on his official Twitter handle that a rape and assault case has been registered with Ramamurthynagar Police Station in this connection.
"According to the information revealed so far, all of them are part of the same group and are believed to be from Bangladesh. The victim who is also a Bangladeshi was brought to India for trafficking and was tortured and brutalised due to a financial matter," Pant said in the tweet.
Indian newspaper The Hindu reported that the perpetrators have been identified as Sagar, Mohammed Baba Sheikh, Ridoy Babu and Hakeel. The identity of the female perpetrator could not be confirmed.
Earlier yesterday, Deputy Commissioner Md Shahidullah said in a media briefing that both the victim and the perpetrator are Bangladeshi.
Ridoy, 26, was identified by Tejgaon division police. He was identified through his social media account and family members.
Ridoy's mother, uncle and some local residents identified him from the video, police said.
Quoting his mother and an uncle, the deputy commissioner said Ridoy lived with his family in the capital's Moghbazar until he went to India three or four months ago.
When police contacted Ridoy through his uncle's WhatsApp, he admitted that he was one of those seen in the video and that the incident happened 15-16 days ago.
Through Ridoy, police identified the victim and from the information given by him, found the victim's family, who also recognised her from the video, the DC said.
Police seized Ridoy's NID Card and JSC exam registration card from his Moghbazar house.
The deputy commissioner added that they would investigate whether the culprits and the victim entered India illegally. Police suspect that they went to India separately.
The investigation is going to identify those who participated in the torture, he said.