Seven killed in road crashes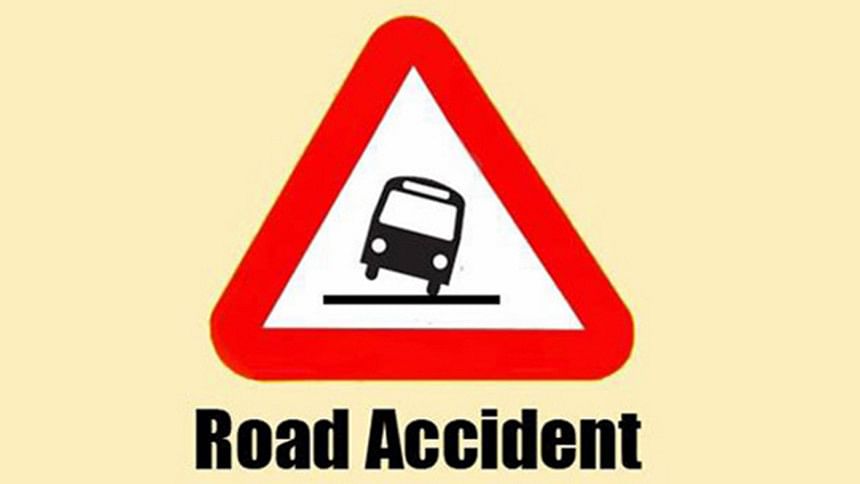 Seven people, including a three-year old, were killed in road crashes in Mymensingh, Dinajpur and Chattogram yesterday.
Four of them were killed in a head-on collision between a truck and an auto-rickshaw on Mymensingh-Phulpur road in the town around 11:15am. Two others suffered injuries.
Mustafizur Rahman, a freedom fighter aged about 62, his wife Rahima Khatun, 45, of Tarakanda upazila, Yunus Ali, 50, and his younger brother Abdul Quddus, 35, of Phulpur upazila died at the scene, police said.
Quoting locals, Officer-in-Charge (Operation) of Kotwali Police Station Khandaker Shaker Ahmed said the victims were passengers of the auto-rickshaw that collided head-on with a Phulpur-bound truck from Mymensingh.
Police recovered the bodies and sent those to Mymensingh Medical College morgue for autopsies. The injured were admitted to hospital, the OC said. Police seized the truck but could not arrest the driver.
Meanwhile, a three-year-old child was killed after being hit by a van on Shibganj-Kishoreganj road in Phulbaria upazila of Mymensingh around noon yesterday.
The victim, Tanha, was daughter of Babul Mia of Boilajaan. Tanha was waiting beside the road when the accident took place, said Sheikh Kabirul Islam, officer-in-charge of Phulbaria Police Station.
In Dinajpur, a mineworker of Barapukuria Coal Mining Company Limited was killed when his motorcycle collided with a tractor in front of Barapukuria 525MW Power Plant.
The victim, Samiul Islam, 25, of Nawabganj upazila of Dinajpur, died on the spot.
In Chattogram, Md Solaiman, aged about 60, was killed as a truck ran him over on Chattogram-Cox's Bazar highway.