Illegal Migration: 495 foreigners in country's jail
495 foreigners in country's jail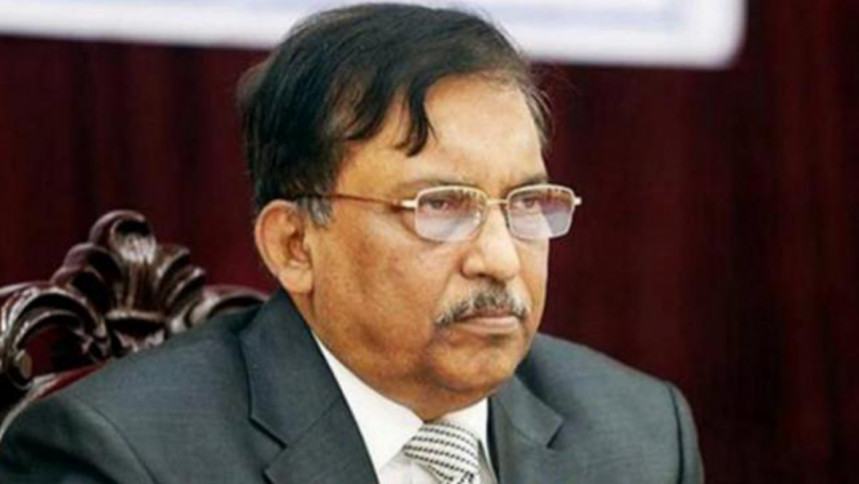 Home Minister Asaduzzaman Khan yesterday said 495 people have so far been arrested for illegal migration from neighbouring countries.
Of them, 57 have been convicted, he said, terming trafficking a global menace.
He made the remarks at a seminar titled, Combating trafficking: Repatriation of Victims of Human Trafficking, jointly arranged by the National Human Rights Commission and UNDP at Pan Pacific Sonargaon Hotel in the capital.
"People are either forcibly made a victim of human trafficking or they're lured into migrating illegally to foreign lands," Asaduzzaman said.
Under the current government, he said, the rate of human trafficking from Bangladesh had reduced significantly.
The home minister acknowledged there were some irregularities that needed the attention from stakeholders.
Asaduzzaman further said the Rohingya people living in Bangladesh are currently vulnerable to trafficking.
The government is closely monitoring the situation, he said. "As they (Rohingyas) were evicted from their homeland, they've nothing else to lose. So, they can easily fall victim to the temptation of a better life.
"The government is aware of the menace of human trafficking. We're taking swift measures to handle the situation."
Chief of Mission of the International Organisation for Migration in Bangladesh Giorgi Gigaurihas urged all the stakeholders to work together to find the causes of human trafficking.
NHRC Chairman Kazi Reazul Hoque said each victim of human trafficking must have their rights preserved and brought back home immediately.
"Strong enforcement of relevant law is necessary for preventing human trafficking," he added.
The daylong event was divided into different sessions.