15 injured in AL infighting in Shariatpur
25 shops attacked; 10 more hurt as ruling party men, police clash in Laxmipur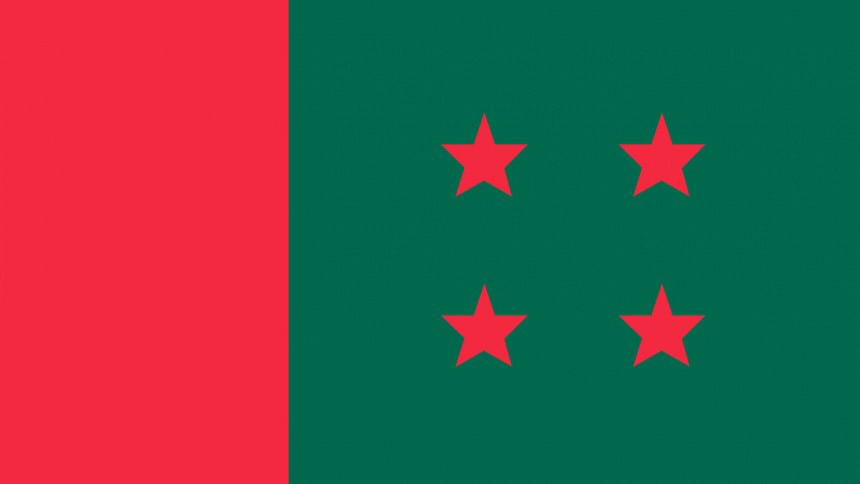 At least 25 people were injured, 25 shops damaged and a hospital vandalised in separate clashes involving Awami League men in Shariatpur and Laxmipur in the last two days. 
In Shariatpur, two groups of local AL men allegedly clashed at Subochoni Bazaar on Tuesday evening. The clash left 15 injured and 25 shops vandalised, reports our Faridpur correspondent.
Police said the fight started around 7:30pm over distribution of cash among activists who worked for the party during the election.
The rivaling groups are led by local AL leaders Billal Gazi and Mujibur Sikder.
Contacted, Billal said Mujibur's men attacked him and went on a rampage.
Mujibur refuted the allegation.
During the clash, police fired 18 rubber bullets to calm the situation, said Moniruzzaman, officer-in-charge of Palong Police Station.
Two suspects were detained, he added. 
Mir Hossain, general secretary of Subochoni Bazaar committee, said shop owners have been demanding compensation for their loss.
In Laxmipur, at least 10 people, including four policemen, were wounded yesterday morning and the Sadar hospital was vandalised when local AL men tried to attack one of their fellow activists who was admitted there, reports our Noakhali correspondent.
The incident happened after police tried to stop a group of alleged AL activists from attacking an injured Jubo League man inside the hospital, police said.
Quoting locals, police said a series of events led to the rampage at the hospital.
Jubo League activist Delower Hossain who was released on bail on Tuesday attacked local AL leader Abdur Rahman Fazlu yesterday.
He was jailed in a case filed over an earlier attack on Fazlu.
Yesterday, Delower reportedly attacked Fazlu with a knife around 9:00am. Party men then beat him up and handed him over to police, locals said.
Both Fazlu and Delower were admitted to Laxmipur Sadar Hospital. Around 11:00am, a group of alleged activists went to the hospital and tried to beat up Delower again.
When policemen present at the facility tried to stop the group, the activists attacked police, witnesses said.
The incident left 10 injured including Sub-Inspector Abdul Alim, Assistant SI Gias Uddin, constable Nayan, Jubo League leader Mehedi and Upazila Parishad Chairman Salah Uddin Tipu, locals said.
Hospital properties were damaged at the time.
Police have arrested 14 suspects, said ASM Mahatab Uddin, superintendent of police in Laxmipur.
He added that there was a family feud between Fazlu and Delower.