30 hurt in Faridpur AL infighting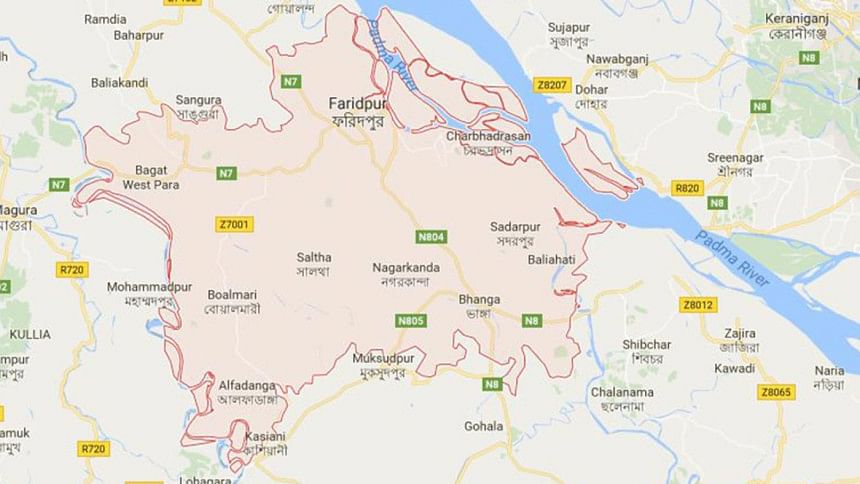 At least 30 people were injured in a clash between two factions of ruling Awami League over establishing supremacy at Saltha Upazila in Faridpur today.
The clash ensued as the followers of the upazila unit AL cultural affairs' secretary Ashraful Islam reportedly swooped on a relative of his rival Md Rafik Matubbor, also vice-president of the upazila unit Sramik League, at Gotti Bus Stand area around 8:00am, reports our Faridpur correspondent.
"They also damaged several houses of my supporters, triggering a counter attack around 10:00am," said Rafik Matubbor.
On information, law enforcers rushed to the spot and fired around 90 rounds of bullets and four pellets to bring the situation under control, said Md Aminul Islam, officer-in-charge (OC) of Saltha Police Station.  
The clash left at least 30 injured and 20 houses were damaged at that time, he added.
Eight of the injured were admitted to Faridpur General Hospital while others were admitted at local hospitals and clinics.
Denying his involvement in the incident, Ashraful said that the clash erupted from a trifle matter.
However, police arrested seven people and produced them before a mobile court in this connection.
Six accused were fined Tk 50,000 each and the other one was jailed for three months, said Saltha Upazila Nirbahi Officer Mohammad Mobasher Hasan.