4 'bullet-hit' in Noakhali AL infighting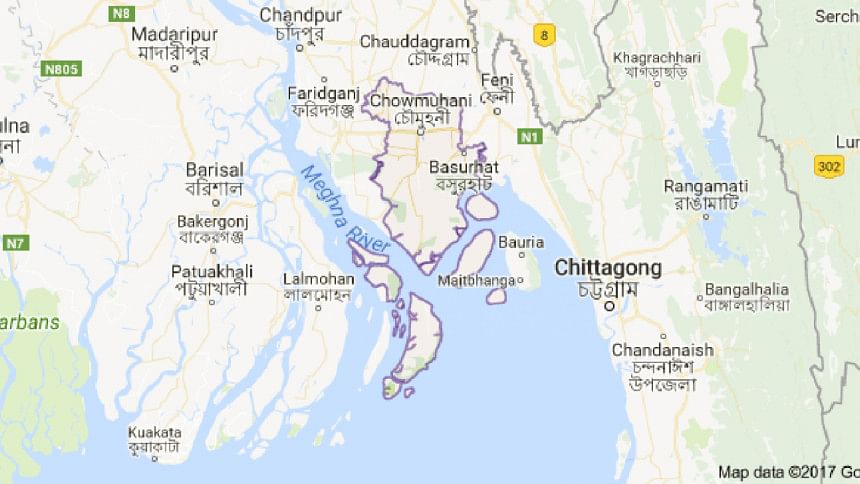 At least 11 activists of ruling Awami League (AL) were injured, four of them 'bullet-hit', in a factional clash in Hatiya upazila of Noakhali this afternoon.
The identities of the injured could not be known immediately.
According to police, a union-level Jubo League leader Riaz Uddin, 27, was stabbed to death on August 30 as a sequel to a longstanding rivalry between two factions of AL.
Korban Ali, father of the deceased, filed a case with Hatiya Police Station yesterday against former lawmaker Mohammad Ali, who is also the husband of incumbent Noakhali-6 MP Ayesha Ferdous, along with 154 others, reports our local correspondent.
Followers of Mohammad Ali held a protest rally today at the compound of the lawmaker's residence protesting the case filing, police said.
The attackers "swooped on" the rally while MP Ayesha was addressing the programme around 2:00pm, leaving at least 11 injured, Hatiya Police Station Officer-in-Charge (OC) Abdul Majid said.
They also reportedly fired gunshots at the rally, adds Bangla daily Prothom Alo.
The injured were admitted to Hatiya Upazila Health Complex.
"Four of the victims sustained bullet injuries," Dr Mansurul Haque, a duty doctor of the hospital, told our correspondent.
The OC said additional police forces were deployed in the area to avert further deterioration of law and order.