Dealing with Rohingya Crisis: UN assures full cooperation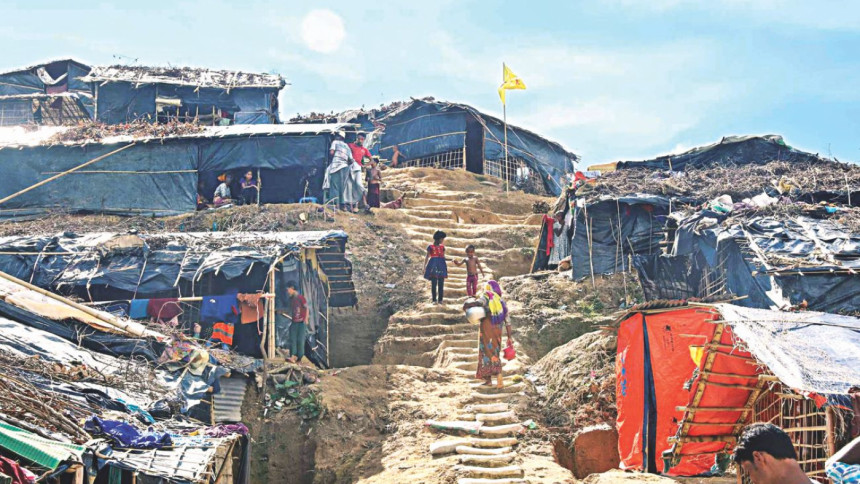 United Nations Secretary General Antonio Guteress assured Bangladesh of the highest cooperation from the UN in dealing with the Rohingya crisis.
"The UN is doing all that is necessary towards a solution to the problem," Guteress told Finance Minister AMA Muhith at the UN headquarters, according to a statement of Bangladesh Permanent Mission to the UN.
Muhith met Guteress yesterday and pressed for a safe zone for Rohingya refugees now staying in Bangladesh, in line with what Prime Minister Sheikh Hasina had said at the 72nd UN General Assembly in September.
He also called for a quick and permanent solution to the prevailing Rohingya crisis.
UN chief Guteress thanked Hasina and her government for the humanitarian effort to shelter the refugees. 
"I am impressed by Bangladesh's providing humanitarian aid to Rohingya refugees despite the country being densely populated," he said.
Up until now, about 520,000 Rohingyas have crossed the border into Bangladesh to escape persecution in Myanmar. The UN fears further exodus due to continuing violence in Rakhine State of Myanmar.
Bangladeshi representative to the UN, Masud Bin Momen, UNDP administrator Achim Stainer, and UN Under Secretary General Fekitamoeloa Katoa were among those present in the meeting held at the UN headquarters in New York.
Finance Minister Muhith highlighted the recent development efforts of Bangladesh to the UN secretary general.
He also sought financial assistance from the UN to help Bangladesh face the adverse impacts of climate change and achieve Sustainable Development Goals.