Man killed for trying to stop a stalker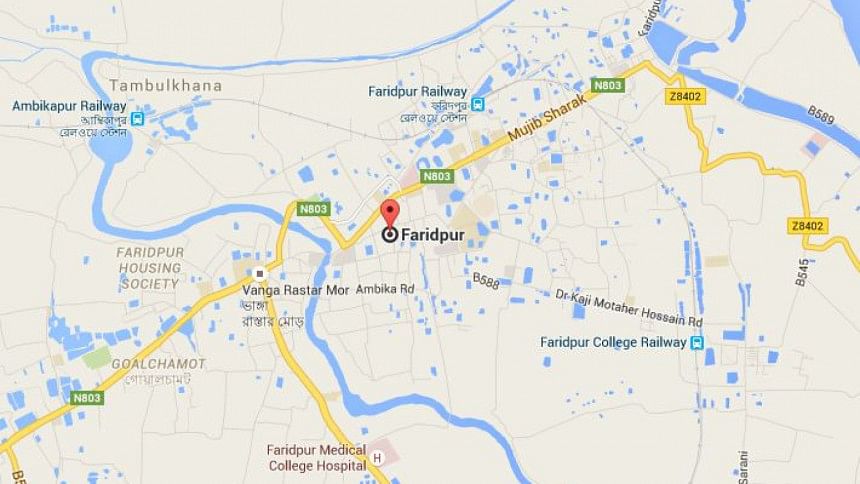 A man was killed and his son injured on Tuesday for trying to stop a stalker who was hounding a housewife over phone in Faridpur's Bhanga, police said yesterday.
The victims are Abdur Rob Mollah, a 52-year-old farmer, and his son Sohel Mollah, 18, of Bilvora village. 
Police and locals said Rakib Mridha, 22, son of Babu Mridha of the same village, had been stalking a 35-year-old mother of two daughters and a son over phone for a couple of months. He somehow collected the number of the woman while working as a carpenter at her house in the same village.
As Sohel, a neighbour of the woman, came to know about the incident on Monday, he went straight to Rakib and asked him to stop teasing her, leading to an altercation. At one point, Sohel slapped Rakib and left.
After this incident Sohel's father Abdur Rob visited Rakib's house and apologised for what his son did. He also requested Rakib to stop teasing the woman.
However, Rakib and his seven to eight cohorts swooped on Sohel with sticks and beat him indiscriminately when he was coming to his home after Magrib prayers on Tuesday. A brick chip, hurled by the attackers, also hit the forehead of Abdur Rob as he tried to stop them. He collapsed instantly, said police quoting locals.
Rakib and his cohorts fled, said police.
Abdur Rob was rushed to Sadarpur Upazila Health Complex where duty doctors declared him dead, said Omor Faisal, residential medical officer at health complex.
Sohel was admitted to Bhanga Upazila Health Complex. Talking to this correspondent there, he said, "Rakib and his men killed my father as we protested the teasing of the housewife. I want his punishment."
Sohel's mother filed a murder   case against 12 people, including Rakib and his father Babu, over the incident.
Sukumar Golder, officer-in-charge (investigation) of Sadarpur Police Station, said, "We recovered the body and sent it to Faridpur Medical College Hospital morgue for autopsy."
Miraj Hossain, OC (investigation) of Bhanga Police Station said, "We visited the spot and are trying to arrest Rakib and his cohorts who have gone into hiding."