"Jalaler Golpo"awarded in Kerala film festival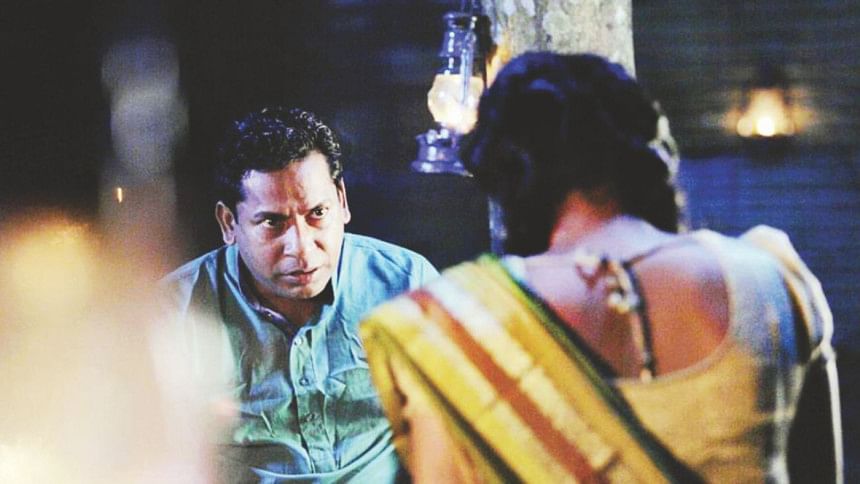 Abu Shahed Emon's critically acclaimed feature film "Jalaler Golpo" (Jalal's Story) yesterday won the award for the best work by a debutant director at the 20th International Film Festival of Kerala in India.
Emon was conferred the "Rajatha Chakoram" (Silver Crow Pheasant Award), a citation and Indian rupees 3 lakh as part of the award at a function on the concluding day of the Festival in Thiruvananthapuram, capital of southern Indian state of Kerala, yesterday evening.
Emon's film was selected for the award by a four-member international jury headed by acclaimed Brazilian filmmaker Julio Bressane.
The top award (Golden Crow Pheasant) at the Kerala International Film Festival went to Malayalam feature film "Ottaal" (The Trap) by India's national award-winning director Jayaraj.
Fourteen films representing 11 countries, including four from India, were in the race for the top honours in different categories, including the best debut director.
With yesterday's award, "Jalaler Golpo" achieved a hat-trick, having earlier won the award for best debutant director's film at the Jaipur International Film Festival in India in February this year and the best feature film at the Avanca International Film Festival in Portugal in July this year.
"It's an incredible feeling. Today's [yesterday's] award will give immense inspiration to do even better film in future. This is a great boost for meaningful cinema in Bangladesh where Bangladeshi directors would like to tell stories of Bangladesh," Emon told The Daily Star over the phone soon after receiving the award.
"Jalaler Golpo" has in its cast Mosharraf Karim, who had won the best actor's award in Portugal, Moushumi Hamid, Arafat Rahman, Mohammad Emon and Fazlul Haque.