Baby's Birth, Death in The Open
Probe negligence of 3 hospitals: HC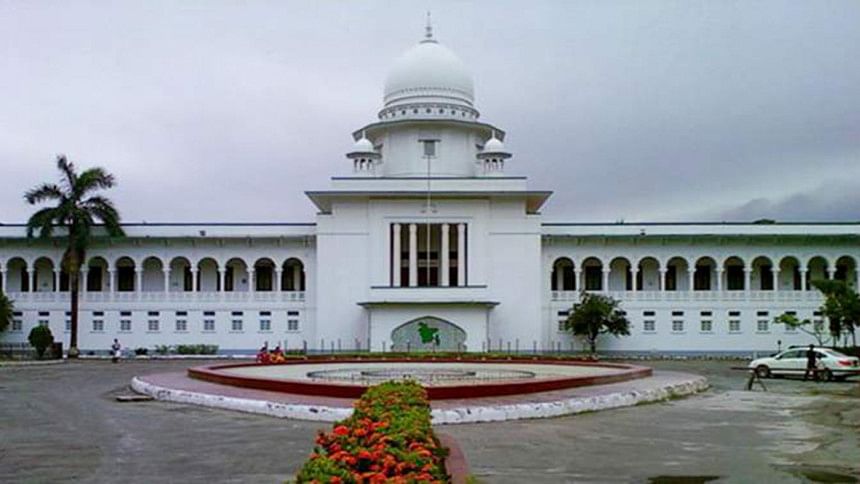 The High Court yesterday directed the authorities concerned to probe a woman's giving birth to a baby in the open and the newborn's death near a clinic in the capital's Azimpur.
The court also ordered investigation into the alleged negligence by three hospitals where she was reportedly denied treatment. 
The directors of Dhaka Medical College Hospital and Sir Salimullah Medical College Hospital and the superintendent of Azimpur Maternity were ordered to launch the probe and submit a report to the HC within 15 days.
Parvin Aktar reportedly went to DMCH on Monday night with labour pains. Failing to get a C-section done as she had no money, she went to Sir Salimullah Medical College Hospital. But she did not get the services there as she could not pay the required Tk 1,500. 
Parvin, a resident of Golap Shah Mazar area, then went to Azimpur Maternity the following morning. But, an employee reportedly forced her to leave the facility as she did not have a registration card or enough money to get treatment.
Around 11:00am Parvin gave birth to a child out in the open space near Azimpur Maternity Hospital.
The newborn died soon after.
Issuing a suo moto (voluntary) rule, the court asked authorities concerned of the government and hospitals to explain as to why appropriate action should not be taken against people for failing to deliver medical services to the expecting mother and her newborn.
The court also asked the authorities to show causes as to why they should not be directed to compensate Parvin.
The health secretary, social welfare secretary, women and children affairs secretary, director general of Department of Health Services, directors of DMCH and Salimullah Medical College Hospital, superintendent of Azimpur Maternity, deputy commissioner and superintendent of police of Dhaka and officer-in-charge of Lalbagh Police Station have been made respondents.
The HC bench of Justice Quazi Reza-Ul Hoque and Justice Mohammad Ullah came up with the order and rule following reports in the media, including the online versions of the Dainik Jugantor and the Asian Age, lawyer ABM Altaf Hossain, who was present in the courtroom, told The Daily Star.
The court fixed November 5 for passing further orders on the issue.
Justice Quazi Reza-Ul Hoque observed that Parvin was not provided with medical services despite approaching three hospitals as she reportedly could not pay Tk 1,500, which was very regrettable and this incident was a black spot on a democratic state. 
He also said the government should be more conscious so that this type of negligence never reoccurred.