Good initiative for safe street food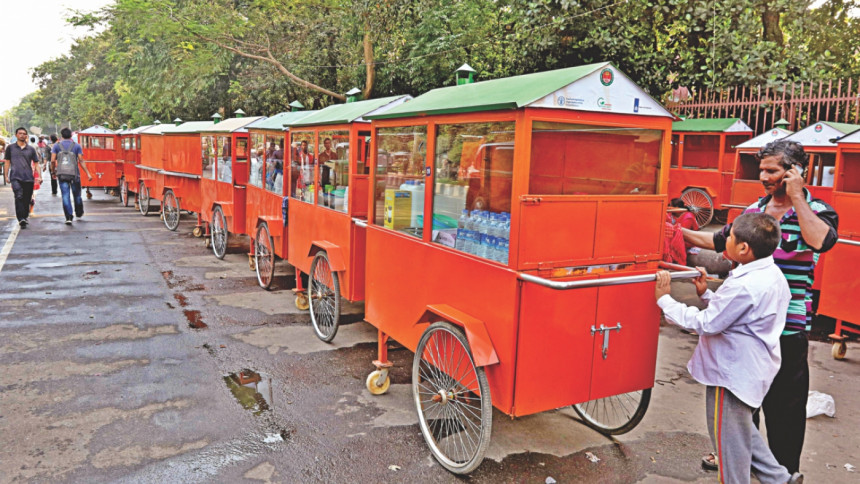 The Dhaka South City Corporation (DSCC) yesterday formally handed over 80 food carts to as many trained vendors at a ceremony with a view to ensuring safe street food and improving public health.
The carts were provided by the UN Food and Agricultural Organisation (FAO) as part of its ongoing "Safe Food" programme.
Yesterday, the programme was organised at the city's Shahbagh intersection. DSCC Mayor Sayeed Khokon handed out training certificates to male and female vendors.
The trained vendors with these carts will cater hygienic food to city commuters and it will help save the city dwellers from various stomach diseases that occur as a result of consuming unhygienic street foods.
The selected vendors were trained jointly by the FAO and the DSCC for the last few months.
Of the total carts, 51 will be stationed at Shahbagh and the rest at Motijheel.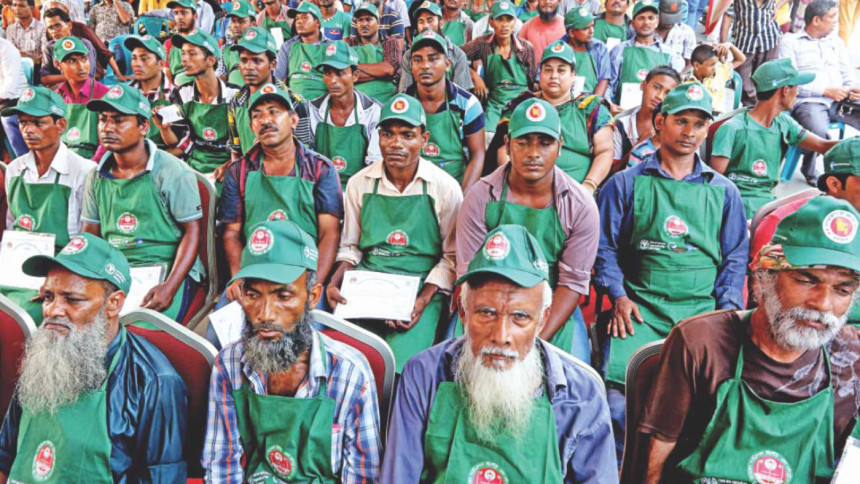 Brig Gen Mohammad Saidur Rahman, chief health officer of the DSCC, said the FAO provided them with 51 carts, while 29 carts were given to the icddr,b (International Centre for Diarrhoeal Disease Research, Bangladesh). Later, the icddr,b handed them over to the DSCC.
The vendors were given training on how to cook food, preserve it safely and serve it in a hygienic way, he said.
They were chosen after scrutinising their information collected from the DSCC's zonal levels, he added.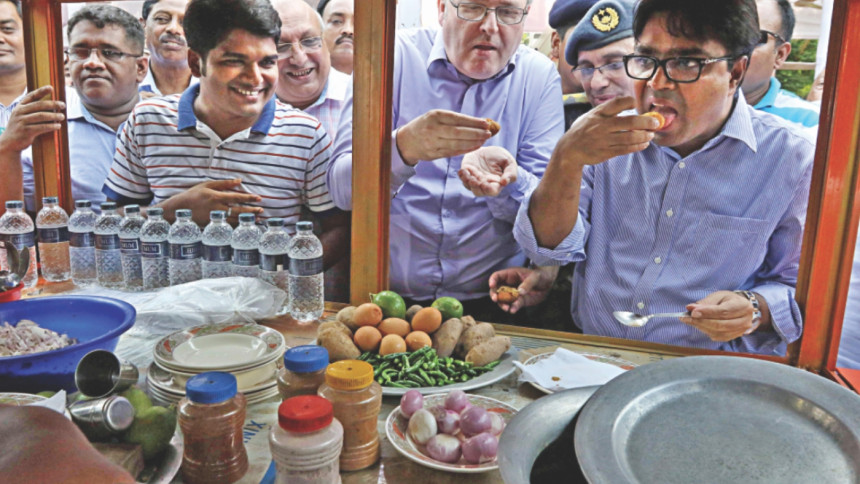 The chief health officer said they would monitor the activities of the vendors to make sure they are selling food in a hygienic way.
The vendors will use gloves and wear caps and a specific dress. They also have got the DSCC's permission in written to run the shops.
Saidur said the FAO would provide 300 more carts to the DSCC under its ongoing programme.
Around six months ago, the icddr,b had handed over 100 carts to vendors who are selling street foods in Motijheel.
Mayor Sayeed Khokon in the programme said they would not allow anyone to sell stale or adulterated food in the city.