Fakhrul not freed yet
Govt appeals against HC bail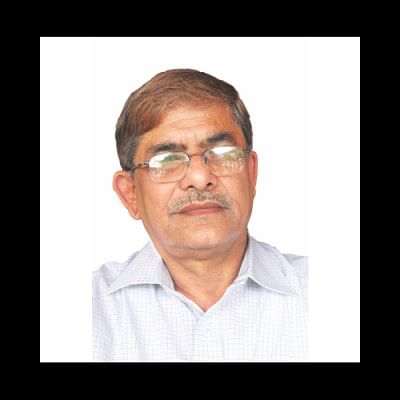 BNP acting secretary general Mirza Fakhrul Islam Alamgir is unlikely to get released from jail soon as the government yesterday moved against his bails.
The Supreme Court fixed June 25 for hearing the government petitions against the High Court orders of bail to the detained BNP leader in three cases.
Fakhrul cannot get released from jail until the SC passes order on the government petitions, Attorney General Mahbubey Alam told The Daily Star.
He also said the government would inform the jail authorities about filing of petitions with the SC against the HC bail orders.
The HC on June 18 granted bail to the BNP acting secretary general in three separate vandalism and arson cases filed with Paltan Police Station on December 28 last year and January 4 this year and with Motijheel Police Station on January 6 this year under Explosive Substances Act.
The government on June 21 filed three petitions with the SC seeking stay on the HC orders.
Yesterday, chamber judge of the SC's Appellate Division Justice Hasan Foez Siddique sent the petitions to its full bench and fixed June 25 for their hearing.
On Sunday, the HC granted bail to Fakhrul in three other cases. However, Deputy Attorney General Fazlur Rahman Khan said the government might appeal to the SC against Sunday's HC orders that granted Fakhrul bail.
The BNP leader was detained from Jatiya Press Club on January 5 and he was shown arrested in seven vandalism and arson cases.