Court accepts charges against Shahadat, wife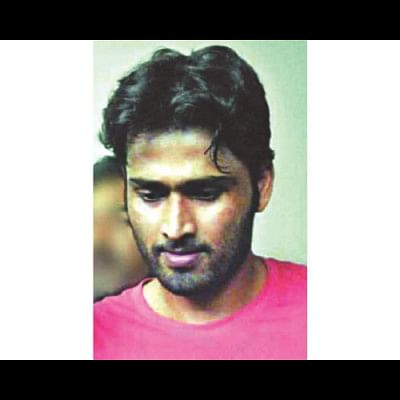 A Dhaka court yesterday accepted charges against suspended Bangladesh cricketer Shahadat Hossain and his wife in a case filed for allegedly torturing their 11-year-old domestic help.
Judge Tanjina Ismail of the Fourth Tribunal for Prevention of Women and Children Repression also fixed February 22 for the hearing on the charge framing.
Shahadat Hossain and his wife Jesmine Jahan Nrittya were present at the court during yesterday's hearing.
On December 29 last year, Shafiqur Rahman, investigating officer of the case and also officer-in-charge of Mirpur Police Station, submitted the charge sheet before the Metropolitan Magistrate's Court of Dhaka.
On September 6 last year, domestic help Mahfuza Akhtar Happy brought allegations of torture by Shahadat and his wife. Later, a case was filed against the couple with Mirpur Police Station.
Shahadat was sent to jail by a Dhaka court after he surrendered before it on October 6, two days after police arrested his wife Nrittya.
The cricketer secured bail from the High Court on December 8 on health ground while his wife got bail from a Dhaka court on December 1.
The Bangladesh Cricket Board (BCB) suspended Shahadat on September 13 following the allegation.