CID to arrest suspects soon
Says top official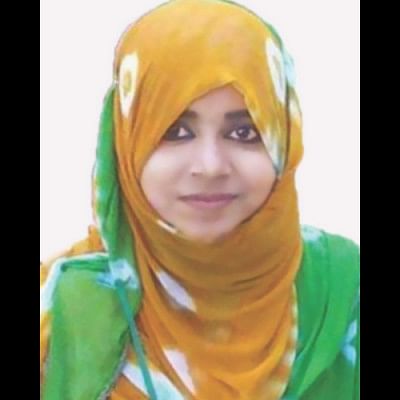 Investigators are poised to make a breakthrough soon in the probe into the murder of Comilla college student Sohagi Jahan Tonu as they have got some clues and identified some suspects, says a top CID official.
They are going to arrest some suspects and interrogate them in custody to learn what actually happened on the night of March 20 when Tonu was found dead in Comilla Cantonment area.
"We are now in a position to make some arrests," Nazmul Karim Khan, special superintendent of Comilla-Noakhali division of CID, told The Daily Star yesterday.
"We hope to arrest some suspects within two to four days."
About questioning of people, including family members, Nazmul Karim said those were merely "interviews", and now they would go for interrogation in custody.
He declined to disclose the names or number of the suspects.
The CID, tasked with probing the murder, yesterday recorded statements  of several persons, including Monirul Islam, chief executive officer of Comilla Cantonment Board, where Tonu's father Yaar Hossain works.
Also yesterday, a forensic expert preferring anonymity said even after a "negative autopsy", which fails to reveal the cause of death, investigators can unearth the murder mystery.
In many cases, investigators have arrested the killers even months after the burial of the murdered persons and even without autopsies, he told this correspondent.
The first autopsy failed to ascertain the cause of Tonu's death. It also did not find any sign of rape though police suspected it after she was found dead.
The body was exhumed following a court order, and a three-member board conducted the second autopsy on March 30. The report is yet to be prepared.