CID finally hands over DNA report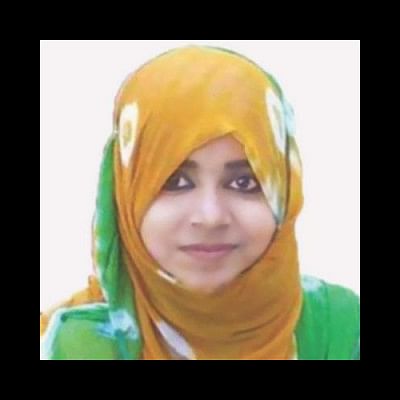 The second autopsy report on college girl Sohagi Jahan Tonu is likely to be prepared by Sunday, over two months after the autopsy was carried out.
The three-member medical board at Comilla Medical College made the decision yesterday after CID investigators handed the DNA test report over to them.
"We received the DNA test report this [yesterday] afternoon. We'll prepare the autopsy report by Sunday after consulting with other members of the board," Kamoda Prosad Saha, chief of the medical board and head of forensic medicine department at the college, told The Daily Star.
Examining Tonu's clothes at a CID laboratory in the capital, investigators found four DNA samples of four different people, the Criminal Investigation Department said on May 16. 
The test found presence of three spermatozoa of three males, exposing the flaws of the first autopsy report which could not determine the cause of her death and found no evidence of rape.  
Following the development, the medical board delayed preparing the second autopsy report saying that they would not do it until the CID officials handed the DNA test report over to them.
As CID officials refused to give the DNA test report, a deadlock resulted until a Comilla court ordered the CID to share the report with the doctors.
Talking to this correspondent, Tonu's father Yaar Hossain yesterday said: "I hope the second autopsy report would reflect the findings of the DNA test."
"I only want to know how my daughter was killed.  I hope doctors this time around would be able to determine the cause of her death." 
A student of Comilla Victoria Govt College, 19-year-old Tonu was found dead in a bush inside Comilla Cantonment on March 20. The murder sparked a huge public outcry across the country.
Sharmin Sultana, a lecturer at the forensic medicine department of Comilla Medical College, conducted the first autopsy on the victim's body the following day.
As different quarters raised questions about the first autopsy, Tonu's body was exhumed following a court order. The medical college formed a new board which conducted the second autopsy on March 30.
Over two and a half months have passed since the killing of the college girl, but the law enforcers are yet to make an arrest.