Attacks on Cops: DMP forms body to help investigate five cases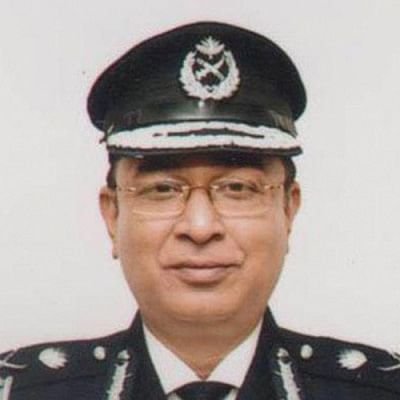 Amid slow progress in the investigation of five cases filed over the recent bomb attacks on police and planting bombs near two traffic boxes, Dhaka Metropolitan Police has formed an eight-member committee to accelerate the probe.  
DMP Commissioner Asaduzzaman Mia yesterday formed the committee led by Monirul Islam, chief of Counter-Terrorism and Transnational Crime (CTTC) unit.
Other members are Mahbub Alam, joint commissioner of Detective Branch (DB) of Police, Hasan Arafat, additional deputy commissioner of DB, Sanwar Hossain and Saiful Islam, deputy commissioners of CTTC, Saiful Islam, assistant police commissioner (New Market Zone), Zahidul Islam Sohagh, assistant police commissioner (Khilgaon zone), and AFM Al Kibria of the cyber security and crime unit.
A number of police officials who deal with militancy told this newspaper that such a committee was formed due to the slow progress in the investigation into three cases filed over three attacks on police in Gulistan, Malibagh and Science Laboratory intersection injuring seven people, including five policemen.  Two more cases filed over planting two bombs near Khamarbari and Paltan traffic police boxes also have not seen remarkable progress.
However, the DMP commissioner told journalists that there was some progress in the investigation, though he did not elaborate on this.
Meanwhile, Inspector General of Police Mohammad Javed Patwary held a meeting with the top officials from CTTC, Anti-Terrorism Unit, Rab, Criminal Investigation Department, Special Branch, Police Bureau of Investigation and DMP at the Police Headquarters (PHQ) yesterday.
Contacted, Assistant Inspector General (Media) at the PHQ Sohel Rana said the IGP instructed the officials to complete investigation into the cases and bring the culprits to book. 
He also asked all to take necessary measures to prevent the recurrence of such incidents. 
On August 8, the CTTC unit arrested five "Neo JMB" members who were self-radicalised and worked like a "wolf pack". 
Officials at that time said they had suspected that this group was involved in planting two powerful Improvised Explosive Devices (IEDs) in Khamarbari and Paltan.
On April 29, two traffic police constables and a community traffic policeman were injured in a blast in Gulistan.
In another incident, two people, including a female police officer, were injured after a bomb went off near a police pickup in the capital's Malibagh intersection on May 26. 
In the latest attack at Science Laboratory traffic police box, two policemen were injured. 
Similar IEDs were recovered from Khamarbari and Paltan on July 23. Hours after the attacks and planting bombs, US-based SITE Intelligence Group reported that the Islamic State (IS) had claimed responsibility for the attacks.   
CTTC chief Monirul said they were so-called IS. We did not find any evidence that they have any organisational link with the IS. 
"We sought help from our international partner organisations, they too did not find any connection of IS in carrying out the attacks," he added.
In each of the recent incidents, more than one person were involved, he said, adding that policemen were becoming targets of attacks for various reasons.
Many Jamaat-Shibir activists have joined the militant group "Neo-JMB" and they are infuriated with police as most of their leaders and operatives were either arrested or killed in police action, Monirul said.
Besides, international militant outfits are also instructing their followers to carry out attacks on law enforcers, he also said.