Aniruddha returns home
The businessman, family say nothing about his abduction from Gulshan 81 days ago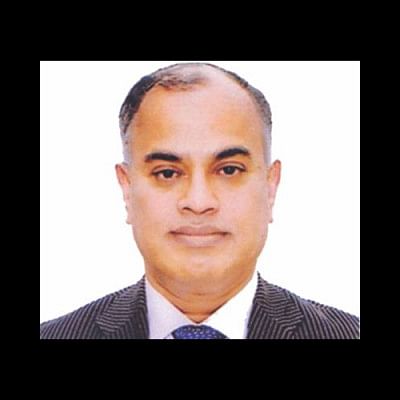 Businessman Aniruddha Kumar Roy returned home on Thursday, over two and a half months after he had been abducted from the capital's Gulshan area.
"He was dropped in front of his Gulshan home around 3:30am," Kollol Hazra, Aniruddha's nephew, told The Daily Star yesterday. He, however, could not say anything about the abductors.
The businessman returned home a day after Home Minister Asaduzzaman Khan said those who were missing would return or law enforcers would find them.
Like the relatives of many other missing people who later came back, the family of Aniruddha, managing director of RMM Group, did not say what exactly had happened to him while he was abducted.
"I did not ask him [Aniruddha] anything about the abduction," his wife Shashwati Roy told this newspaper over phone yesterday. 
"He is in good health. He may join office tomorrow [today]," she added. 
Aniruddha was abducted in broad daylight after he came out of a bank in Gulshan on August 27.
Three unidentified persons came in a microbus, forced him into the vehicle and sped towards Gulshan-1, showed the bank's CCTV footage.
He returned after 81 days.
Police could neither identify nor arrest any of the abductors.
Aniruddha was among the at least 10 people who were abducted or went missing from the capital since August 22. The others included a journalist, a private university teacher and a student.
Families of several of the victims pointed fingers at different law enforcement agencies over the incidents.
Later, two of the victims -- newly-formed Bangladesh Janata Party president Mithun Chowdhury and its central leader Ashik Ghosh Ashit -- were shown arrested by detectives under section 54 of the Code of Criminal Procedure on November 13 and 14 respectively. 
This correspondent was not allowed in as he tried to meet Aniruddha at his home around 5:30pm yesterday.
An employee of the businessman said, "Sir is outside, possibly in the office. I cannot let you in as madam is sleeping."
Several employees of his office at Bangla Motor said Aniruddha would come to office today to attend a meeting. 
Abu Bakar Siddique, officer-in-charge of Gulshan Police Station, said law enforcers came to know about Aniruddha's return from his family members yesterday.
"We will talk to him about the incident and take legal actions accordingly," he added.
A RAY OF HOPE FOR OTHER FAMILIES
Family members of the other missing persons are seeing a ray of hope after the return of Aniruddha.
Talking to The Daily Star yesterday, some of them reiterated their call for bringing back those missing by any means.
"All that we want is my son's safe return," said Motaher Hossain, father of missing North South University Assistant Professor Mubashar Hasan.
The young political Islam researcher went traceless after he came out of the university around 4:30pm on November 7.
Chittarnajan Das, father of missing senior journalist Utpal Das who has remained traceless since October 10, said "We still have hope. We are waiting for his safe return."
The families of Ishrak Ahmed Fahim, 19, a student at McGill University in Canada, and Tanvir Yasin Karim, owner of Karim International and Darus Salam Publications, are also passing days of anxieties.
Ishrak went missing from Dhanmondi area on August 26 while plainclothes men picked up Tanvir from his house in Gulshan on November 8.