Accidents claimed 322 lives in 13 days
272 road, waterway, railway accidents took place during Eid rush; bad condition of roads, speeding, overtaking among major reasons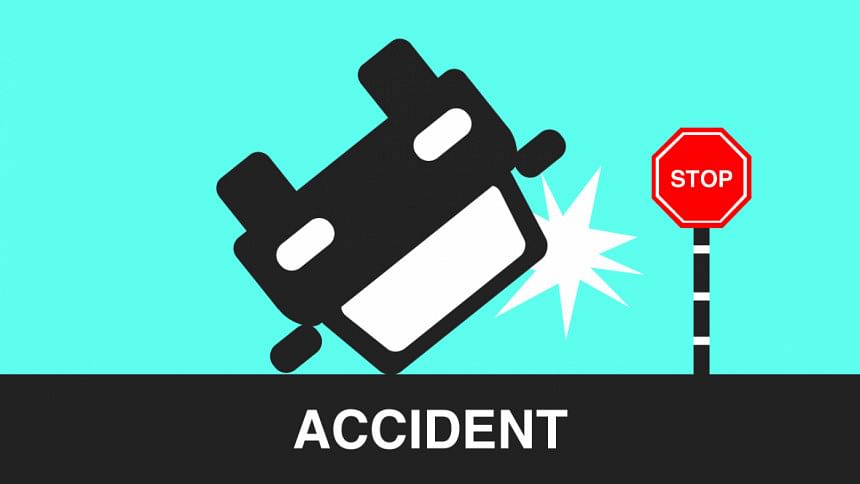 At least 322 people were killed and 759 others injured in 272 accidents on roads, waterways and railways across the country in 13 days when the transport sector experienced huge rush centering Eid-ul-Azha, indicating that around 25 people were killed each day on average, a report says.
Bad condition of roads, over speeding and overtaking of vehicles, plying of slow-speed vehicles alongside high-speed ones and lack of awareness among passengers have been held responsible for road accidents.
Of the deceased, 254 were killed in 214 road accidents while 43 under the wheels of trains and 25 in 15 accidents on waterways between August 28 and September 9, the report says. 
Last year, 265 people were killed and 1,153 others injured in 208 accidents on roads, waterways and railways across the country in 12 days, including the Eid-ul-Azha holidays. At least 311 people were killed and 862 others injured in accidents in 13 days during Eid-ul-Fitr this year.
Bangladesh Jatri Kalyan Samity, a passengers' welfare association, yesterday disclosed the report at a press conference at Dhaka Reporters' Unity. The organisation prepared the report based on the reports of 22 national and six regional dailies and 10 online news portals.
At the conference, Mozammel Haq Chowdhury, secretary general of the organisation, said home- goers faced relatively less difficulties during Eid holidays this year as many people left Dhaka earlier following media reports on bad condition of roads.
But they went through immense sufferings while returning to Dhaka, and more road accidents happened at that time, he said.
According to the report, around 39.10 percent of the road accidents took place with vehicles running over people, about 32.60 percent due to head-on collision between vehicles and about 12.60 percent when drivers lost control.
Buses were involved in 37 percent accidents while trucks and pickups in 35 percent, easy bikes, a kind of three-wheeler which is run by battery, human haulers and motorcycles in 23 percent. The rest happened for other reasons, the report mentioned.
To prevent road accidents, the organisation recommended setting up a separate cell to deal with the accidents, taking measures to control vehicle speed, constructing a separate lane for speedy vehicles and implementing the government ban on three-wheelers and slow vehicles on the national highways.