800 flood-hit Indians take shelter in Lalmonirhat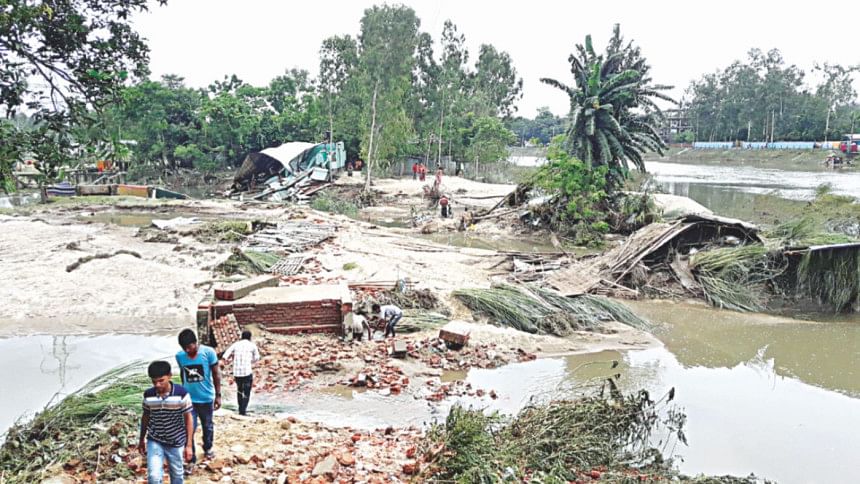 Around 800 flood-hit Indian citizens took shelter in several villages of Lalmonirhat Sadar and Aditmari upazilas on Monday night.
Sources at Border Guard Bangladesh (BGB) said people of two Indian villages near the Bangladesh border were severely affected by flood.
Considering the matter on humanitarian grounds, the BGB allowed them to enter Bangladesh.
Some flood victims said they would have been washed away by floodwaters had the BGB not helped them.
The Indians were staying at houses, on roads and in some open spaces in Mogolhat and Durgapur unions of the two upazilas.
Habibur Rahman, chairman of Mogolhat union in Lalmonirhat Sadar upazila, said local people informed him that BGB members were obstructing the Indian citizens from crossing into Bangladesh.
Later, he requested Lt Col Golam Morshed, commanding officer of Lalmonirhat BGB-15 battalion, to consider the matter on humanitarian grounds.
Accordingly, the BGB allowed them in.
"Some 800 Indian people took shelter in Bangladesh after being affected by massive floods," said Morshed.